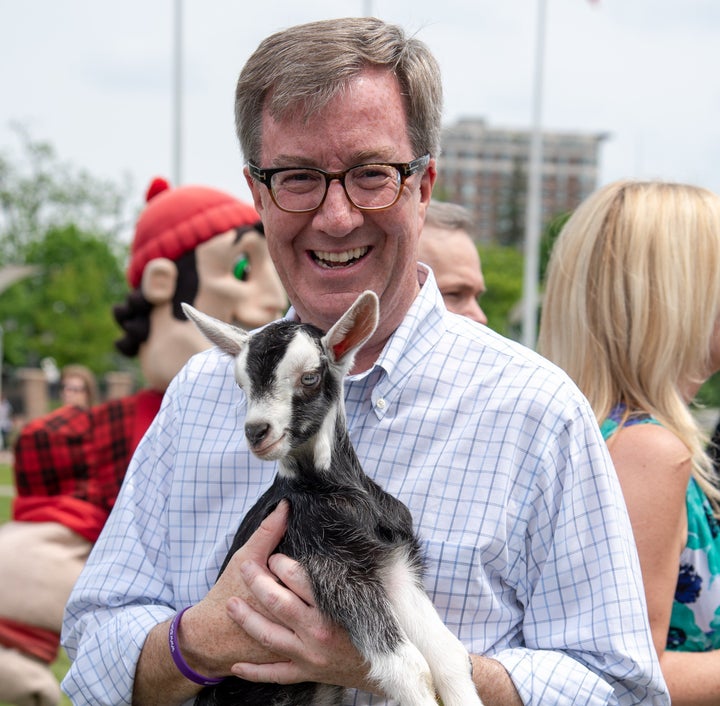 He said he'd made the choice to come out after 40 years because "better late than never."
Watson was met with an outpouring of support on social media, including messages from Toronto Mayor John Tory and Prime Minister Justin Trudeau.
Politicians from across the spectrum sent the mayor well-wishes.
Liberal MP Rob Oliphant, who is also gay, also congratulated the mayor for coming out, as did other members of the LGBTQ community, including Ottawa city councillor Catherine McKenney.
The column is still getting a lot of love.
In his column, Watson said he was inspired to come out when he put up a pride flag at city hall in solidarity with LGBTQ athletes during the 2014 Winter Olympics in Russia. One person told him the move had made Watson lose his vote, and he fired back, "If you have that point of view, I really don't want your vote."
Watch: Justin Trudeau makes history by raising pride flag on Parliament Hill in 2016. Story continues below.
A second incident that influenced him was a man telling him not to go to the city's Pride parade two years ago.
"A middle-aged man approached me and said: 'I hope you're not going in that fag parade'," the column reads. "I told him: 'I'm looking forward to marching in the Pride Parade, and I plan on doing so again, so why don't you join me?'"
The 58-year-old said it was a "mistake" not to have come out sooner, but noted he'd been worried about how his loved ones and colleagues would react and had been focused on his career, and didn't have the same resources when he was younger that many LGBTQ people have today.
"If I can be so bold as to offer one bit of advice to those still in the closet: Don't feel pressured or rushed to come out, but don't wait 40 years either," Watson wrote. "My reluctance has not allowed me to live my life as full of love and adventure as my gay friends who were bolder and braver than I ever was."
But Watson says he is grateful for the support.