"Lastly, I just want to thank my wife, who was in her third trimester during award season," he said. "We just had our daughter four days ago… So I just want to thank [my wife] for just being such a soldier through this process and for carrying me through it all."
Unfortunately, in response, host Jimmy Kimmel took the following moment to make a tasteless joke about Ali's name, noting that it must have been difficult to choose a moniker for his daughter since his name is Mahershala.
"You can't name her Amy," Kimmel joked.
On Twitter, viewers were not having it and quickly called out the Oscars host for his poor joke.
"You can't name your kid Doug," Kimmel said.
In response, Ali sidestepped the remark by explaining that he and his wife were going to "keep [the name] unique, but do something a little more simpler."
Similarly, at the awards show, Ali brushed off the joke with a smirk.
At one point during the show, Kimmel inexplicably asked the audience to say Mahershala's name in unison.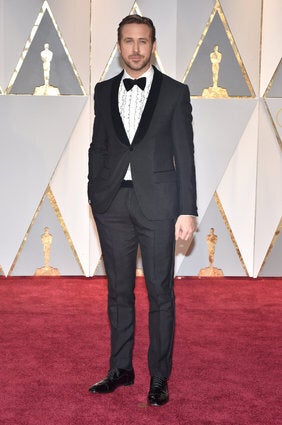 Oscars 2017 Red Carpet Photos