NDP MP Nathan Cullen rose in the House of Commons Thursday to deliver an emotional tribute to Jo Cox, a British lawmaker who was shot and killed.
Cox was shot in Birstall, northern England, the town she represented. The Labour MP was pronounced dead in hospital.
Cullen, his voice cracking, said Cox was a "mom of two beautiful children and a friend, a dedicated Labour MP and a long advocate of human rights in Britain and around the world."
"Jo used her voice for those who have none. She dedicated her passion to those who needed it most and she harnessed her limitless love, even and especially for those who allowed hate to consume them," he said.
"Her husband Brendan said it beautifully: 'She would have wanted two things above all else to happen now, that our children are bathed in love and that we all unite to fight against the hatred that killed her.'
"To Brendan, to Jo's beautiful children, we express our deepest condolences."
Earlier, Cullen tweeted that he was praying for his friend after the attack.
Emma Pyke, Cullen's assistant, told The Huffington Post Canada that he first met "the amazing Jo Cox" about three years ago at a leadership conference near Washington, D.C.
"At the time, Jo was contemplating whether to run or to start a NGO," Pyke said via email. "By the time they left the conference, she'd decided to run. Jo and Nathan remained in touch since then."
A 52-year-old man has been arrested in the shooting. Police believe it is a "lone incident'' and are not looking for anyone else in connection with the attack.
With files from Ryan Maloney and The Associated Press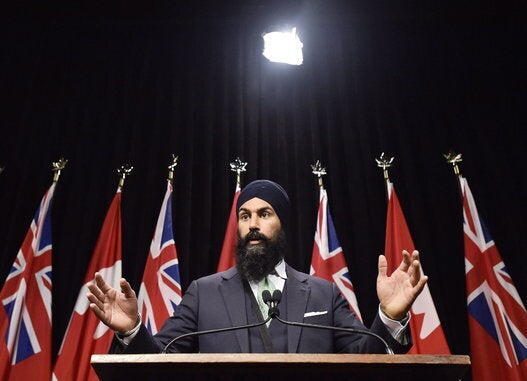 NDP Leadership Race 2017: Candidates