In her epic comedic career, Joan Rivers never held back and rarely apologized, even when mocking Canada.
But she mocked because she loved.
Here are a few times that she poked fun at the Great White North.
On performing up north: "I love performing in Canada. It's so cold it keeps my skin tighter. If I'd lived there all my life, I would have needed less work done."
On Rob Ford: "Toronto Mayor Rob Ford is running for re-election from rehab. His slogan is, 'I may not be at work, but I'm just 12 steps away.'"
On Justin Bieber: "Justin Bieber has a bald eagle tattoo on his shoulder. Canada is thrilled and hopes everyone will now think he's an American asshole."
On the Juno Awards: "Justin Bieber was booed when he won Canada's Juno Award. Canadians are so polite, the crowd then said, 'We're sorry!'"
On Canada Day: "Happy Canada Day to all my fantastic Canadian friends, and to all the Americans who snuck across the border to get out of Vietnam!"
On flying Air Canada: "How can you not get someone from New York to Calgary? That is not so difficult."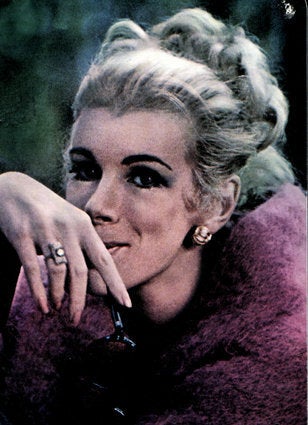 Joan Rivers Through the Years