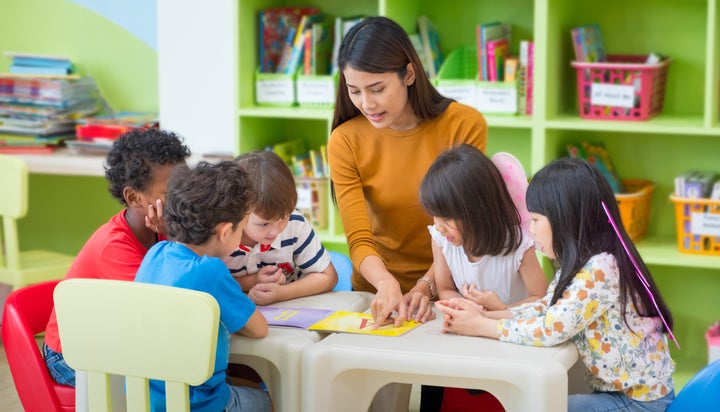 Acting up in kindergarten could mean lower earnings later on
Researchers at the University of Montreal say they have linked bad behaviour in kindergarten to lower earnings potential later in life. They compared teachers' behavioural evaluations of a group of Quebec kindergarten students in 1985, and them compared that to their tax return filings between ages 33 and 35. Even accounting for differences in IQ and demographics, the researchers found bad kindergarten behaviour leads to less material success in life, the National Post reports. For men, the earnings gap was found to be $4,060 per year, while for women, it was $2,530 per year. In both cases, that's a roughly 10 per cent pay cut for those with skeletons in their kindergarten closet.
Watch: Canada's most in-demand jobs for 2019. Story continues below.
Canada's job boom might be fizzling right now
Is Canada losing or gaining jobs right now? Statistics Canada says we're gaining them, but another measure says we're losing them. The ADP Canada non-farm payroll report says the country lost 16,000 jobs in May, in stark contrast to StatCan's report that the country gained 27,700 jobs during that month. By ADP's count, job growth has all but disappeared over the past two months, with only about 8,000 net new jobs created. StatCan, on the other hand, reports nearly 135,000 jobs created in that time.
"Construction was the primary driver for the weak numbers in May, likely due to the downward trend in housing starts and a slowdown in sales activity," Ahu Yildirmaz, vice president of the ADP Research Institute, said in a statement. "Education also experienced sizeable losses, while smaller declines across a number of other industries cancelled out any employment gains."
The ADP report has been closely watched for years in the U.S. as an alternate job measure to the one provided by the Bureau of Labor Statistics, but in Canada, the survey's history only goes back a few years. It polls businesses on the size of their payroll, as opposed to StatCan's Labour Force Survey, which polls households on their employment status.
Renewable energy now often cheaper than fossil fuels: report
Renewable energy costs are coming down quickly around the world, and in many instances they are now cheaper than non-renewables even without government subsidies, says a new report from the International Renewable Energy Agency (IRENA). In the past year, global average prices for solar-powered electricity have dropped by 26 per cent, while bioenergy fell 14 per cent and hydropower fell by 13 per cent, the report stated. It estimates that in 2020, three-quarters of new offshore wind projects, and four-fifths of new large-scale solar projects, will provide "lower-priced electricity than the cheapest new coal-fired, oil or natural gas option," the report noted.
'Compelling' evidence that foreign money distorted Vancouver housing
A new study from Simon Fraser University may finally have put numbers to the claim that foreign investors are driving up Vancouver's house prices. The study from assistant professor Josh Gordon of SFU's School of Public Policy found that the areas of Greater Vancouver that had the most non-resident participation in the housing market also have the largest gaps between residents' incomes and house prices, Glacier Media reports. Those are also the areas that saw the biggest slump in sales since B.C. introduced a foreign buyers' tax in 2016, the report noted.
Liberals object to conservative premier's call for higher wages
Now here's something you don't see every day: A conservative premier suggesting businesses pay their workers more, and his progressive opponents demanding he apologize. Quebec Premier Francois Legault said in a radio interview this week that restaurants, small businesses and the tourism industry in the province will suffer if they don't raise wages, suggesting these business hike pay to the $25- to $30-an-hour range. That elicited a strong response from the Quebec Liberals, who said businesses can't afford those wage rates, and asked Legault to apologize for not helping businesses find workers from abroad to help ease the province's worker shortage. Legault last year cut immigration levels amidst Canada's most severe labour shortfall. "As far as I'm concerned this isn't a premier," Liberal small business critic Monsef Derraji said, as quoted by la Presse Canadienne. "He's got to look beyond an accountant's numbers. Mr. Legault's message is: tourism — I don't care; retail — I don't care; restaurants — I don't care."