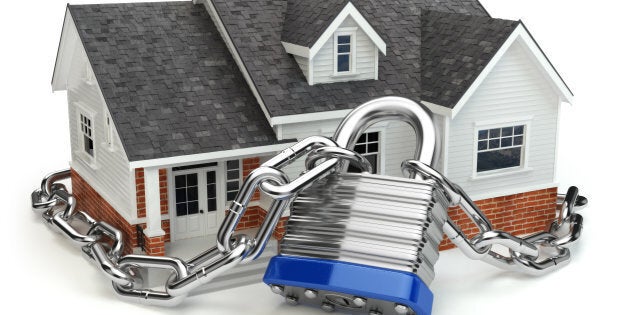 Canada's banking regulator, the Office of the Superintendent of Financial Institutions (OSFI), this week announced yet another tightening of Canada's mortgage rules.
Starting January 1, borrowers of traditional mortgages (those with a 20-per-cent or more down payment) will be required to pass a "stress test" to ensure they can afford higher mortgage rates.
They will now have to qualify at a mortgage rate that is two percentage points higher than the one they're being offered, or at the Bank of Canada's posted rate (currently at 4.89 per cent) — whichever is higher.
Watch: Not enough young Canadians to support high house prices, CMHC says
That's on top of the stress test introduced for uninsured mortgages last year. It means that all mortgages in Canada are now subject to a stress test.
And it's on top, of course, of the foreign buyers' taxes introduced in the greater Toronto and Vancouver regions.
The industry is worried about this latest mortgage move, as it affects a majority of new mortgage issuances in Canada. Tim Hudak, the head of the Ontario Real Estate Association, said the cumulative effect of all the new rules amounts to "a war on homebuyers."
What's Going On In Housing?

Our weekly newsletter delivers the news and analysis you need on Canada's housing market. Sign up below and don't miss an issue.
But there is good reason for these moves, whether they are a war or not. As house prices have risen, Canadians have accumulated the highest household debt burden of any G7 country.
So it's not without reason that regulators are trying to tamp down the amount of debt Canadians are taking on. All the same, these new rules are going to have a notable impact on the housing market. Here's what the experts say is in store for the housing market under the new rules.
Your homebuying power will be reduced by around 21%
According to calculations from mortgage comparison site Ratehub.ca, the new stress test will reduce the amount of home you can afford by around 21 per cent.
Currently, a household with an income of $100,000 can afford a house worth around $706,000, assuming a 25-year mortgage at 2.89 per cent. Under the new rules, that household would only be able to afford a house valued at $571,000.
House prices and sales will fall
According to TD Bank senior economist Brian DePratto, the new mortgage rules will depress demand for housing by about 5 to 10 per cent, and will push prices downwards by 2 to 4 per cent.
Still, "these changes should help enhance the resilience of the Canadian banking system in a rising interest rate environment," DePratto wrote in a client note this week.
It will hit move-up buyers
Last year's mortgage rule changes targeted insured mortgages with less than 20 per cent down, meaning the impact fell mostly on first-time home buyers. But the new rules will hit "move-up" buyers who are upgrading to a better home.
"Some will not be able to get the home they had intended and will withdraw from the market," said Phil Soper, CEO of Royal LePage. "Others may look to less expensive properties, driving activity and prices in the lower-end of the market."
Borrowers could be pushed into higher-rate mortgages
A greater number of Canadians will find themselves unable to land a mortgage with one of the conventional lenders, and some of those may turn to alternative lenders who offer higher mortgage rates, writes Robert McLister, founder of RateSpy.com.
"If you have a higher debt load, weak credit and/or less provable income, get ready to pay the piper," he wrote.
If that were to happen, it would essentially mean the new mortgage rules backfired to an extent, as it would mean more, rather than less, risky borrowing.
That's "not something that would be a positive development," OSFI head Jeremy Rudin said recently. Well, at least the banking regulator is aware of the risk.
According to Will Dunning, chief economist at Mortgage Professionals Canada, if this policy reduces housing activity by 10 to 15 per cent, it will mean there will be 100,000 to 150,000 fewer jobs in the economy than there otherwise would have been.
That may be one of the reasons why Dunning has called on Finance Minister Bill Morneau to intervene and stop OSFI's rule changes.
Watch: A housing downturn could hit Canadian jobs hard.
Popular in the Community