Imagine waking up every morning with a clear vision of what you truly want in life. It remains in your mind and heart, but fear and doubt stifle the courage to turn it into reality. The only thing to do when you hate your job is to follow your passion.
The first part of my life story is similar to most people's that have a dream that dies out because of a fear of failure. I lived in the sunny state of Florida close to palm trees, diverse cultures and the best food made on American soil. In my mind, it felt as if I was living in paradise but it was far from the truth.
My day consisted of driving on the I-95, racing to get to work on time. I sat in my cubicle and glanced through the window wondering how life would be if I had more freedom to do what made me happy. The sight of seeing people play golf during the day as I was struggling to get to work was depressing. I wondered why there is a small percentage of people that live an effortlessly amazing life that most people can only dream of living.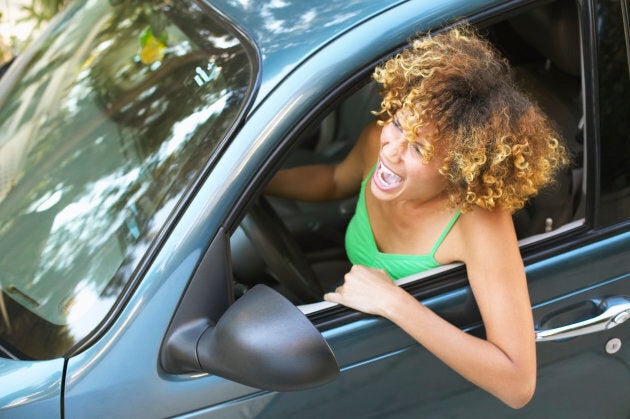 I settled for conformity because it was a blanket of security. This blanket made me feel warm when the universe pushed opportunities for me to step outside of my comfort zone, for which I was not prepared. The reality is, even a fraction of my time doing what I truly loved might have opened the doors of opportunity earlier in life.
I remember the day when I went for a job interview with a recruitment agency. The interviewer had a puzzled look on her face. She asked me, "Why are you here? Your resume states that you have a degree in journalism. You should be pursuing a career that you are passionate about." I felt embarrassed. A woman I never met before reminded me that I was on the wrong journey in my career. Why did it take this long for me to realize this myself?
I woke up one morning with an intuitive feeling that a few areas of my life needed to change drastically. I ran to my computer and searched how to write a LinkedIn profile to start sharing my freelance work. Although I had no idea what to put on a resume to make it perfect, it felt like there was a higher force helping me to write. At the time, I had no professional writing samples or a website. I landed my first assignment, and in my mind, my hobby for writing became a lifestyle my heart was unable to live without.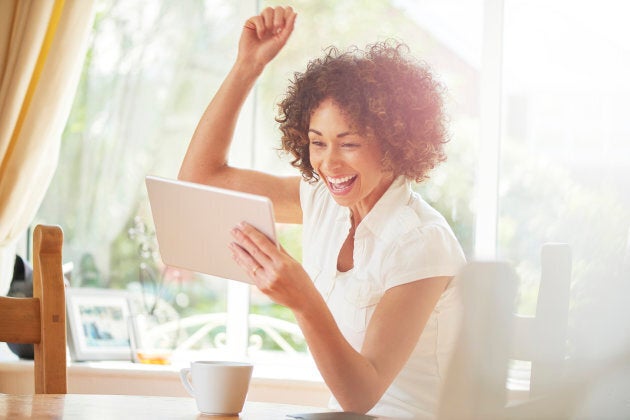 My evenings were spent completing writing assignments. I lost hours of sleep running into work the next morning, but a burning desire to chase my dream until it became a reality was my deepest source of motivation.
I took out a pen and a notepad and started writing my goals in specific details, from the dollar amount to my desired income to the environment of working from home. To avoid putting pressure on myself to make irrational decisions, I decided not to put a timeline on milestones. In my heart, I deserved a better life, and in my mind, I was willing to work hard for it to come true.
The day that I left my full-time corporate job, my heart was pulsating rapidly. The thought of failure raced through my mind. The feeling of fear was about to take over my thoughts, but I decided to think of all the reasons why this decision was for the best. My friends were my cheerleaders, reminding me that it was the beginning of an improved life. At the moment, I thought they were kind, but in the end, they were right.
I remembered my friends that were unhappy with their lives because they felt stuck working at a job they were no longer passionate. My mind started to play conversations I had with older people that admitted their regret of not taking a chance on their dreams. I was blessed because my family supported me and encouraged me to take a chance and see where a career in freelance writing would lead me. The most significant people in history like Oprah and Steve Jobs reminded me that life is what I was willing to make it.
In my mind, running a full-time writing business was a far-fetched dream that I wouldn't see for another decade of my life. I remained grateful to work at a job, but my heart and passion for writing made me feel alive.
Most of you are reading this article with the thought that I was one of the "lucky ones." I want to share that my parents didn't help me get to this place in life. Although it would have made the transition easier, I had no New York Times best selling author to depend on for advice.
The next time you are about to make a drastic life decision, think of all the reasons why it will work. Neglect the negative thoughts in your mind, and think about what your future will be missing if you don't take the first step.