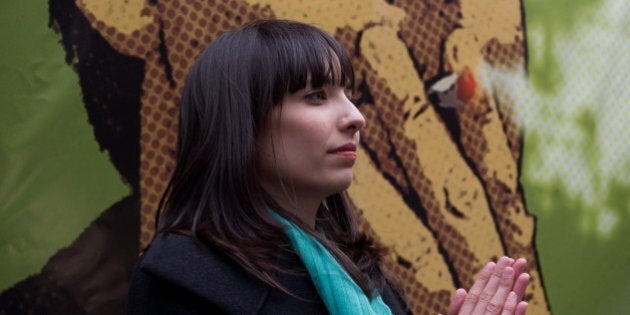 Marijuana activist Jodie Emery says Canadians should vote for the Liberals in the next federal election, even though the party won't allow her to seek a nomination.
Emery, the wife of so-called "Prince of Pot" Marc Emery, learned last week the Liberal party's candidate review committee rejected her bid in the riding of Vancouver East.
But Emery told The Straight that she and her husband, who served five years in a U.S. prison for selling pot seeds across the border, still plan to embark on a cross-country campaign against Prime Minister Stephen Harper.
"This year's focus will be to replace the Harper Conservatives with the Liberal government," she said.
Liberal Leader Justin Trudeau has called for marijuana to be legal in Canada, believing taxing and regulating the drug will do more to keep it away from children.
Emery also sat down this week with Sun News' Brian Lilley, who wondered why she still supports a party that told her she's "not good enough to run," despite Trudeau's pledge to hold open nominations in all ridings.
"I want to see the Harper Conservative government replaced and I believe that getting the Liberal government in is the only way to do that," she said.
When asked why she thought the party rejected her, Emery suggested calculations may have changed after longtime NDP MP Libby Davies announced she wouldn't run again in Vancouver East, turning a "no hope riding" into a possible pick-up for Trudeau's team.
"The Liberals had to distance themselves from me a bit. And by being attacked in Parliament by the Conservatives and by being condemned by NDP and Conservative strategists, the Liberals got a bit nervous, I think, about my campaign becoming a distraction," she said.
Emery also balked at the suggestion the Vancouver East nomination hasn't been open, saying would-be candidates have the right to put their name forward and the party has the right to decide who it wants representing the party on the nomination ballot. Some ridings, she said, are just "too high-stakes" for a party to not to not put forward the best possible candidate.
Watch her full interview with Lilley below:
Emery also took to Twitter Monday to announce that she won't run as an independent or for another political party. She ran for the British Columbia Green Party in the 2013 provincial election.
"Open nominations does not mean that anyone can have their name on the ballot at the nomination meeting," he said in an email.
But Emery, who filed her papers to run last September, is correct when she says Tories had already begun to target her.
Conservative MP Stella Ambler, who represents the Ontario riding of Mississauga South, said in the House last June it was Liberals who approached "the so-called queen of pot" to run in the next election.
And in September, Tory MP Terence Young, who represents the Ontario riding of Oakville, told the House "cannabis queen Jodie Emery" was already a Grit nomination candidate.
"Liberals want to be the party party," Young said. "Unfortunately, they do not seem to care that legalizing marijuana would be abandoning the health and welfare of Canadian youth."
Trudeau has been accused a number of times of breaking his pledge to hold open nominations in the lead-up to the next federal election, scheduled for Oct. 19.
Last month, a large group of B.C. Sikhs quit the party in protest, saying the nomination process in Vancouver South was "hijacked" in favour of star candidate Harjit Singh Sajjan.
Singh Sajjan, a former Vancouver cop and decorated military veteran, was the first Canadian Sikh to command a regiment.
Former Liberal leadership candidate David Bertschi told The Ottawa Citizen last month that he was preparing a defamation suit against the party after his nomination bid was rejected in the riding of Ottawa-Orléans. Retired general Andrew Leslie, a key Trudeau advisor, was acclaimed in the riding.
With a file from The Canadian Press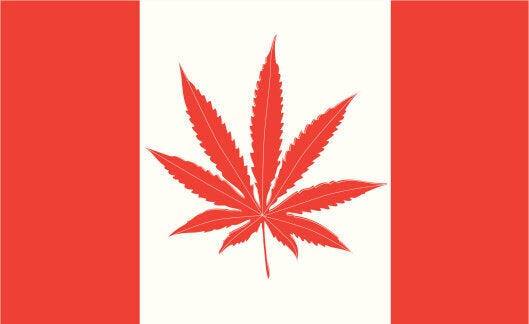 Which Province Smokes The Most Pot?