Former vice-president Joe Biden delivered a stirring speech as he accepted the party's nomination for president at the Democratic National Convention Thursday night.
"Let us begin you and I together, one nation under God. United in our love for America. United in our love for each other," Biden said. "For love is more powerful than hate, hope is more powerful than fear and light is more powerful than dark."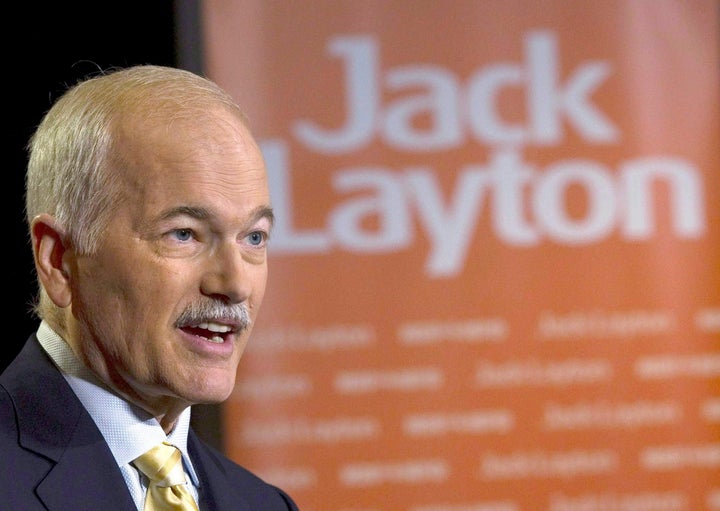 There's just one thing: Canadians have heard those words before. Or, at least, a version of them.
"My friends, love is better than anger. Hope is better than fear. Optimism is better than despair. So let us be loving, hopeful and optimistic. And we'll change the world."
Many Canadians on Twitter were quick to take notice of the similarity.
Others were touched that Layton's words were once again being mobilized for change.
Biden's campaign did not respond to HuffPost Canada's request for comment on whether Layton was a reference for the speech.
But even Layton wasn't the first Canadian politician to mobilize "Love is better than hate" phrasing. That honour goes to prime minister Wilfrid Laurier, who said something similar in 1916.
"I shall remind you that already many problems rise before you: problems of race division, problems of creed difference, problems of economic con­flict, problems of national duty and national aspiration," Laurier said during a speech in London, Ont.
"Let me tell you that for the solution of these problems you have a safe guide, an unfailing light if you remember that faith is better than doubt and love is better than hate."
Biden has been accused of using other politicians' words before. His first presidential run in 1988 was halted amid multiple instances of plagiarism, including lifting specific phrases and from a British Labour Party politician Neil Kinnock while making closing remarks at a debate.