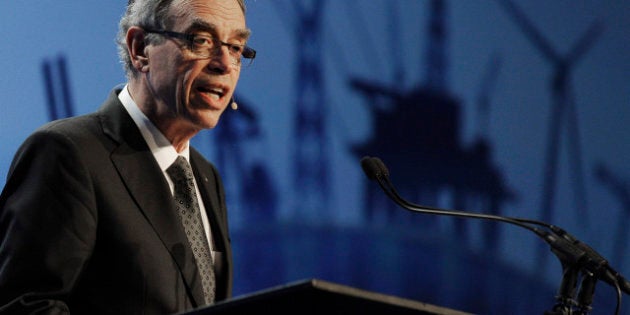 A key member of Harper's cabinet believes that fears about climate change may be exaggerated.
And the man who has been something of a pipeline prophet, pushing the merits of both the Keystone XL and Northern Gateway pipeline proposals, also questioned the science of climate change.
"Scientists have recently told us that our fears (on climate change) are exaggerated," he said.
The paper reports that Oliver was unable to identify which scientists he was using as a source.
On Friday, Oliver's spokesman clarified the minister's position in an interview with The Canadian Press.
"I did not say that there is no problem, and I do not say that others (scientists) have said that there is no problem. Instead, they say there is a big problem. But now they say that the problem is not so urgent that they previously thought. Maybe it will take more time," Oliver said, according to his spokesman.
"But ... I do not deny the problem, which is a fundamental problem."
Though Oliver was not able to cite any scientists at the time, the minister's staff pointed to an article by climate-change skeptic Lawrence Solomon as well as quotes in The Economist and other publications from academics questioning whether the pace of global warming was slowing.
Oliver's comments took on a life of their own amongst environmentalists, who bombarded social media with comments questioning the Harper government's dedication to slowing global warming.
Oliver's climate change position has made him a target of New Democrats in the past. In January of 2012, deputy NDP leader Megan Leslie asked him directly in the House if he was a climate change believer or denier.
His answer wasn't exactly clear.
"Mr. Speaker, since we are into theology, I will tell the House that I believe that no project in Canada should go ahead unless it is safe for Canadians and safe for the environment," he said. "However, groups that are opposed to any development of hydrocarbons, groups that say that the oil sands, which represent 1/1000th of global emissions, will result in the destruction of the planet, these groups are not related to science. These groups are radical."
"Look, I'm not a denier, but you know, this is a matter of science. It's also a matter for my colleague, the minister of the environment, you know, and I don't think we want to get into that," he said then. "What I said to (Leslie) and what I said to the House was we will not proceed with any project unless it is safe for the environment and safe for Canadians. That's my responsibility."
"Their goal is to stop any major project no matter what the cost to Canadian families in lost jobs and economic growth," he said.
"The problem is not the labour unions, it's David Suzuki," he said.
More from The Canadian Press:
The minister is getting briefed by distorted media reports about climate change, said Keith Stewart, climate and energy campaign co-ordinator for Greenpeace Canada. He called Oliver's views "appalling" and "shocking."

They are a contrast in tone to that of Kent and Alberta Premier Alison Redford in Washington earlier this week. In separate appearances and meetings, Kent and Redford both stressed that Canada was taking climate change very seriously and that strong measures were in the works to reduce greenhouse gas emissions in the oil and gas sector.

They need to persuade the American public that Canada is serious about emissions, in the hopes of winning U.S. regulatory approval to build the Keystone XL pipeline. The pipeline would carry Alberta bitumen through the United States down to the Gulf coast.

Gone was the federal talk about any form of carbon pricing being akin to a carbon tax that would raise the price of everything. Indeed, Kent took pains to stress that while Ottawa likes its regulatory approach to emissions, he was open to provinces setting up their own plans — as long as such arrangements lead to actual reductions in emissions.

"There hasn't been a great deal of subtlety in talking about carbon pricing. There are those carbon taxes where the revenues go into general revenue and do not guarantee the reduction of a single ton of greenhouse gases. (But) Alberta has a tech fund wherein their revenues are focused only, and in isolation, on technology to achieve further ghg reductions than the emitters in that province are already able to achieve."

Over the past six months, Conservative MPs have been relentless in their attack on any kind of carbon pricing regime, equating all such efforts to a "tax on everything."

But the pending new regulations on oil and gas emissions are pushing the federal government to recognize that provincial carbon pricing schemes are legitimate ways of fighting climate change, said Alex Wood, a senior director at the Sustainable Prosperity think tank in Ottawa.

"There's a certain theatre being played out in the House of Commons around these kinds of issues, and then there's the reality across the country. What you're getting is the (environment) minister saying carbon pricing is actually a reality in large parts of the country, and therefore as a national government we're not going to say it's a bad thing," Wood said.

"That's a welcome development, that the government is creating the space for that kind of policy to be developed at the provincial level."

He did not comment on Oliver's interview, but tweeted earlier: "Min. Kent throws US consideration of #kxl (Keystone) a bone yesterday (not against carbon pricing). Min.Oliver takes it back today (no #climate change)."

As the Harper government heads into the latter half of its mandate, there is growing recognition among Conservatives that their rhetoric on the environment may need to shift.

Canada has committed to cutting its emissions to 17 per cent below 2005 levels by 2020, but so far only has measures to take the country half way there. Most of those measures are provincial. In order to make up the other half, oil and gas regulations due to be published in coming months need to be quite stringent.

Federal officials have been negotiating with industry and Alberta officials for months, and have a general agreement on the framework but are still haggling over numbers. Provinces will have the leeway to design their own emissions regimes as long they meet the targets. And the federal government will not take any of the revenue collected by provinces through carbon pricing regimes.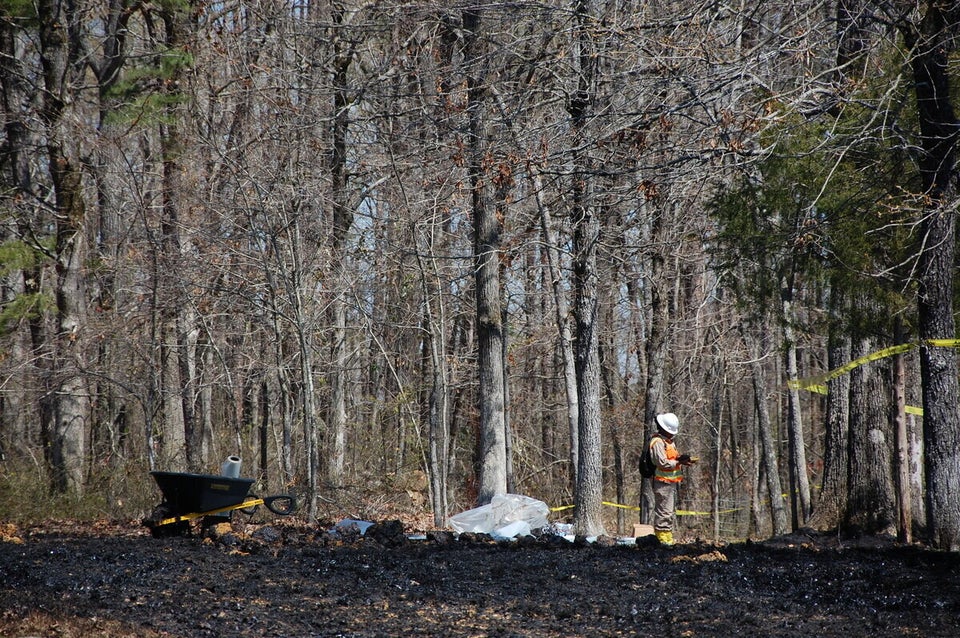 Arkansas Oil Spill
Popular in the Community