It makes some sense for die-hard 'Star Wars' fans to critique the new lightsaber depicted in the new trailer for 'The Force Awakens,' but opposition to a black stormtrooper? Really, people?
Some critics took to their interweb soapboxes to proclaim their confusion about a black stormtrooper that appears in a teaser for the new film.
John Boyega, the actor who appears early on in the trailer in stormtrooper gear but without a helmet, responded to those critics with a post on Instagram. Boyega shared his excitement for the film, with a comment at the end that oozes class.
"I'm in the movie but as a star wars fan I am very excited! A year is a long time but it will be worth the wait," he wrote.
"To whom it may concern…Get used to it. :)"
The article rips apart those whose oppose the idea of a black stormtrooper based on 'Star Wars' logic -- specifically the notion that stormtroopers are "white clones."
"Those clones weren't white in any sense of the word," the article states.
"Jango Fett, the bounty hunter who served as the genetic template, was culturally (and perhaps ethnically) a Mandalorian. And the actor who portrays him, Temuera Derek Morrison, is a New Zealand-born person of brown skin and partial Maori descent."
This one's a favourite, since it contains a solid piece of life advice:
"It's groundbreaking that John Boyega is not just a minor black character, the likes of which we've seen in the previous Star Wars trilogies, but a central star," states The Atlantic's piece.
The bigger issue is the fact that in 2014, this is still considered groundbreaking, but there's hope for humankind with Boyega's elegant response to irrelevant and racist comments. The Force is strong in this one.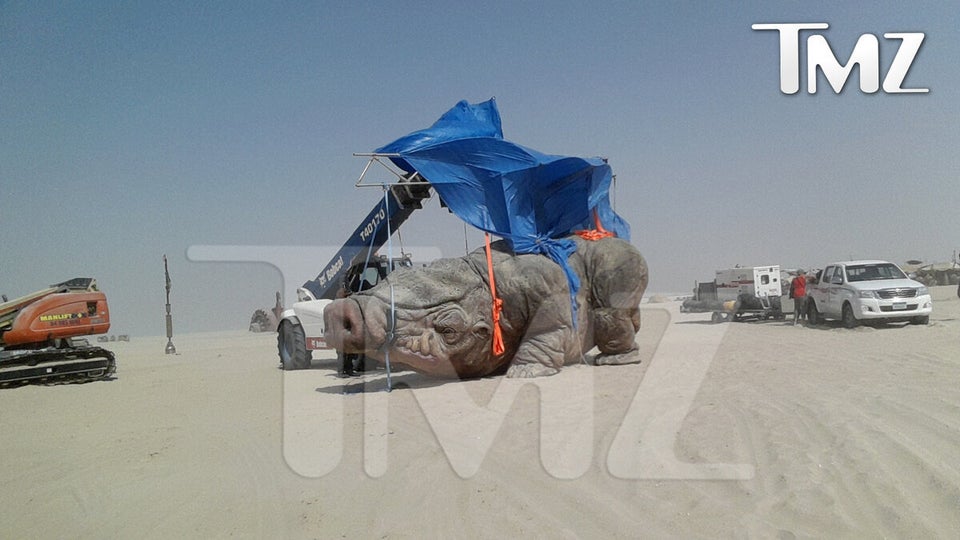 Photos From The Star Wars Set