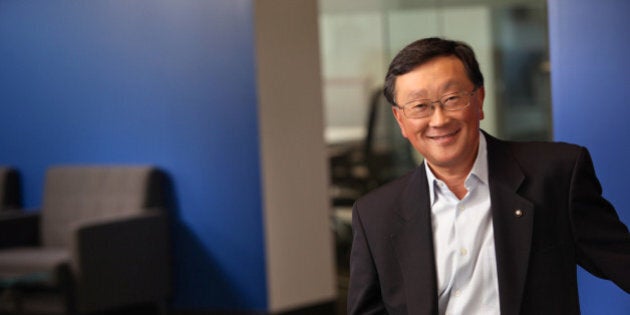 BlackBerry stock has been on a tear in recent days, pushed up in part by the announcement of a massive contract from the Pentagon for 80,000 new smartphones.
That order from the U.S. Department of Defence has been described as having rescued the struggling smartphone maker "from total oblivion," but it has also had another effect: It's made the company's new boss a much, much richer man.
John Chen has been on the job as BlackBerry's new CEO for some 11 weeks, and he's already made more than $138 million.
Chen's stock package was valued at around $85 million at the time, but since then, BlackBerry stocks have staged a comeback. Since trading at around $6 U.S. on the NASDAQ in early December, BlackBerry shares have jumped more than 50 per cent, breaking the $10 U.S. mark on Wednesday.
By the Wall Street Journal's calculations, probably made earlier this week, that means Chen's stock package is "worth more than $135 million — and rising." By our calculations, given the stock price Wednesday, it looks like about $138.6 million.
That money is in stocks, mind you — he doesn't have it in a bank account, and if the stock falls, so does the amount Chen has. It's a motivator to keep the company's shares rising.
The U.S. Department of Defence gave the company a serious shot in the arm Tuesday with the announcement it's buying 80,000 BlackBerrys. The company has been playing up its secure, encrypted BlackBerry network, and some IT specialists say its network is "NSA-proof." (Though the Globe and Mail reports — and BlackBerry denies — that it uses an encryption that has a "back-door" for the NSA.)
"This means the DoD is only allowed to use BlackBerry. … Across the globe, seven out of seven of the G7 governments are also BlackBerry customers."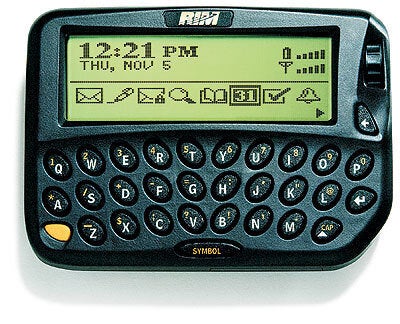 Evolution Of BlackBerry