Kerry's granddaughter, Isabelle Dobbs-Higginson, sat on his lap as he signed the historic document. Naturally, she stole the assembly's attention with her undeniable cuteness.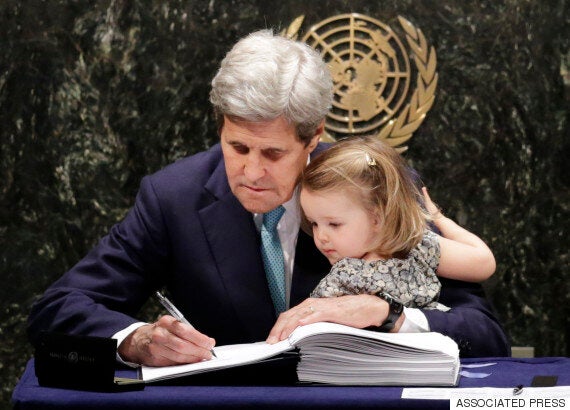 Following the signing, Kerry also planted a kiss on the wee two-year-old before taking his leave from the stage, resulting in another aw-worthy moment.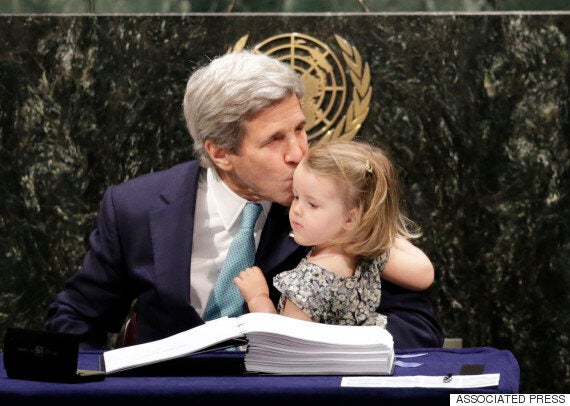 Dobbs-Higginson is the only child of the U.S. Secretary of State's eldest daughter Alexandra Kerry and husband Julian Dobbs-Higginson. According to UN Secretary-General Ban Ki-moon, she was also one of 197 children at the Paris climate summit to represent the nations who signed the agreement.
"We are in a race against time," Ki-moon said during the opening ceremony. "I urge all countries to join the agreement at the national level. Today we are signing a new covenant for the future."
He later added: "Paris will shape the lives of all future generations in a profound way – it is their future that is at stake."
Prime Minister Justin Trudeau also signed the Paris document last week on behalf of Canada. In regards to the agreement, he said: "Climate change will test our intelligence, our passion and our will. But we are equal to that challenge."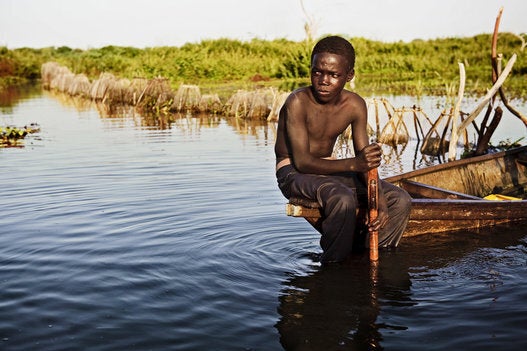 Countries Facing Greatest Climate Change Risks