A senior Liberal cabinet minister apologized Thursday for telling his Conservative critic to "look a little more cheerful" in question period.
However, Tory MP Michelle Rempel's demand for Prime Minister Justin Trudeau to also say sorry for allegedly laughing after the exchange was unfulfilled.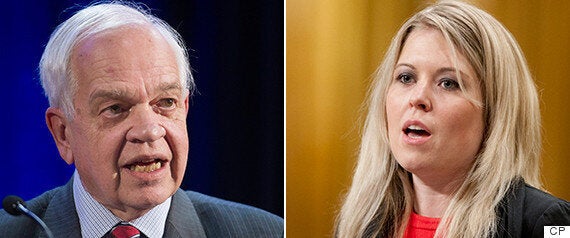 Immigration Minister John McCallum, left, and Conservative critic Michelle Rempel, right. (Photo: Canadian Press)
Rempel, her party's immigration critic, rose in the House of Commons Thursday to ask about the government's plan to resettle Syrian refugees. She said Immigration Minister John McCallum hasn't given any indication if other citizenship and immigration service lines will be impacted by the government's "arbitrary" year-end target.
"This is troubling to many Canadians who have pressing applications in other streams," she said. "So Mr. Speaker, have any visa officers been displaced from other duties including processing spousal sponsorship applications to meet the government's self-imposed timeline for the Syrian refugee initiative. And if so, how many?"
McCallum, who moments earlier said welcoming the first plane of 160 new Canadians made this a "wonderful day," responded with a joke.
"We're into sunny ways. I would suggest my colleague look a little more cheerful," he said.
The remark sparked jeers from the Tory benches.
"It's 2015, guys." — Conservative MP Candice Bergen
McCallum said his department has assured him that the resettlement plan will have "no impact" on others attempting to immigrate to Canada.
New House Speaker Geoff Regan took the opportunity to remind MPs not to be "provocative" and to show respect to their colleagues.
Tory foreign affairs critic Tony Clement and natural resources critic Candice Bergen both jumped on Twitter to call out McCallum and criticize Trudeau, who they accused of laughing.
"'Because it's 2015' lasted a month," Clement wrote.
After question period, Rempel rose to demand an apology and publicly question whether McCallum would have said such a line "to man in this place."
"It's 2015, guys," Bergen said to the Liberals.
Rempel said that when she became a "little heated" after the minister's response, Trudeau laughed at her.
"And I asked him, 'Are you laughing at this?' And he said, 'I'm laughing at you," she said.
Rempel called on both McCallum and Trudeau to apologize on behalf of "all women in this place."
McCallum said that while his remark was meant to be lighthearted, he saw how it could be taken a number of ways.
"I am happy, therefore, to apologize for that comment to my colleague," he said.
Rempel again took to Twitter to note that Trudeau did not say he was sorry.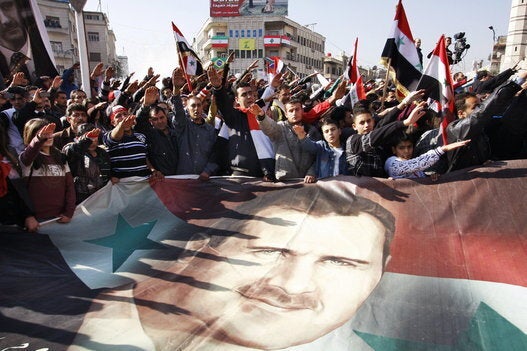 Canada's Response To Syria Refugee Crisis Since 2011