Justin Trudeau's visit to India probably didn't go as well as he'd hoped, and now his clothing choices during the trip have caught the attention of John Oliver.
The prime minister is still dealing with the fallout after a man convicted of trying to kill an Indian cabinet minister in the 1980s was invited to a reception with him and his wife. But on "Last Week Tonight," Oliver chose to zero in on the Trudeau family's widely criticized outfits.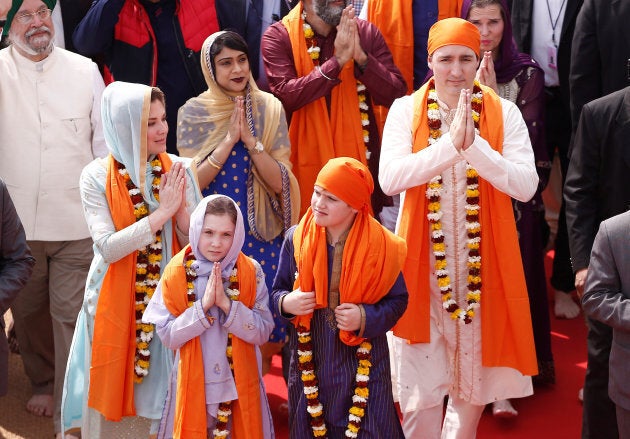 Sunday's segment included some choice zingers, notably from an Indian fashion designer who called the formal dress "tacky."
"It looked like a complete backup dancer for a cheap Bollywood movie," he said.