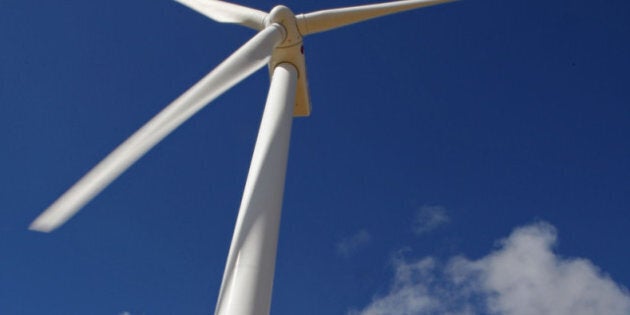 Last week, Environmental Defence and WWF Canada were honoured to host John Podesta, head of the leading American think tank the Center for American Progress for a vital discussion on energy in Ontario at the MaRS discovery district in Toronto.
As former White House chief of staff for former President Clinton and co-chair of current President Obama's transition team, few people on the planet have a better grasp of the inner workings of American policy.
Mr. Podesta delivered a powerful wake-up call: The rest of the world is embracing renewable energy in a big way. The United States, Europe and especially China are competing globally for a piece of an estimated $2.3 trillion renewable energy industry. This is not an opportunity that we can afford to miss.
He commended Ontario for positioning itself as a global leader with its Green Energy Act, pointing out that our Feed-In-Tariff (FIT) "has put Ontario on the map not just as a leader in Canada but as a model for the world as well." He also cautioned us not to give into to those who want to preserve the status quo, or worse, take us backward.
Mr. Podesta knows those forces well. Just last year, the fossil fuel industry tried to stop California from taking serious action on climate, proposing a state-wide referendum to suspend AB 32, 'The Global Warming Solutions Act" indefinitely. His Center for American Progress joined together with a broad coalition to fight 'Prop 23', emerging victorious in last November's elections.
In much the same way that suspending climate legislation would have increased pollution, dependence on foreign sources of energy, and increased household energy costs in California, so too would repealing the Green Energy Act have disastrous consequences for the future of Ontario. A recent report from the Pembina Institute demonstrates that the Green Energy Act will actually mean cheaper electricity bills in the long-term. Unlike old sources of electricity, renewable energy does not require expensive fuel and is becoming increasingly cheap to install.
Mr. Podesta's vision for the massive opportunity created by a booming global renewable energy industry shows us what is at stake.
Countries that have embraced a green economy have been among the most successful in recent years, weathering the economic downturn and attracting investment and jobs. For example, China attracted almost $55 billion in investment in renewable energy in 2010, and thanks to its supportive policies, it is now the worlds leading manufacturer of wind and solar technology. They understand that future growth lies in building renewable energy to use both domestically and for export.
Mr. Podesta pointed out that that Ontario is fast becoming an important player in this new industry as well, noting that Canada's rapid growth in renewable industry has the Green Energy Act to thank.
In his concluding remarks, he expressed his wish that Ontario not give up its lead in this global race for clean energy.
"I have tremendous hope that Ontario's commitment to clean energy will continue, and that Ontario will carry on as example we can all applaud and admire for many years to come."
You can find the full transcript of Mr. Podesta's speech here.