2018 was a year full of challenging stories, and as it ends, we're re-sharing some of the most important ones, along with our readers.

Happy holidays to you and yours, and wishing you a good start to 2019.
After a mass shooting left three people dead, including the shooter, in Toronto on Sunday, the city's conservative mayor backed a proposal that even the most liberal American politicians wouldn't dare support ― a total ban on all handgun sales.
"Why does anyone in this city need to have a gun at all?" Mayor John Tory asked at a city council meeting on Monday.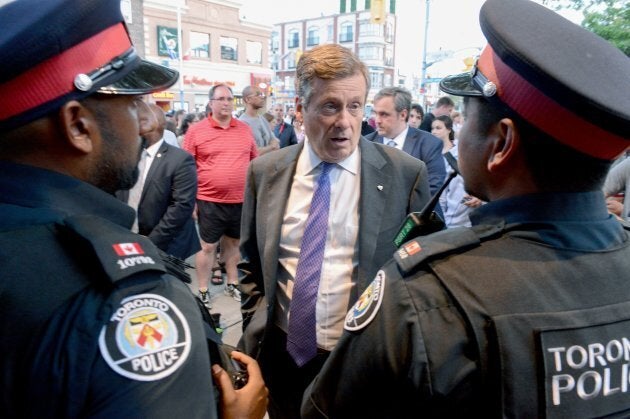 The city's motion, which passed 41-4, both calls on Prime Minister Justin Trudeau's Liberal government to outlaw the sale of handguns and urges the provincial government to ban handgun ammunition sales in Toronto. The council also voted for stronger prevention against gun sales for domestic abusers and people with mental illness, as well as a crackdown on gun trafficking.
Toronto's vote is like something from an alternate reality when compared with how U.S. politicians, especially conservatives, have failed to take preventive action against mass shootings. Attempts at pushing through even moderate legislation, such as limiting assault weapons, have faltered as shooters repeatedly kill children in schools or murder dozens in incidents including the Las Vegas shooting and the Pulse nightclub attack.
"What's happened in the United States is what not to do," said Toronto Coun. Joe Cressy following Sunday's shooting.
What's happened in the United States is what not to do. Toronto city councilman Joe Cressy
Canadians, especially in the country's largest city, have been concerned about rising gun crime in recent years. Toronto has had over 200 shootings and 26 fatalities so far this year, up from 17 shooting deaths during the same period in 2017. Terror attacks, such as the killing of six Muslim men at a mosque in Quebec City last year, have also increased Canadians' concerns about access to firearms.
Hussain's parents issued a statement a day after the shooting to say they were devastated by the loss of life and that their son had struggled with severe mental illness and psychosis. Their message brought additional public scrutiny as to how Hussain could have acquired a handgun, which is already restricted. Police stated on Wednesday that it's unclear how Hussain obtained the gun.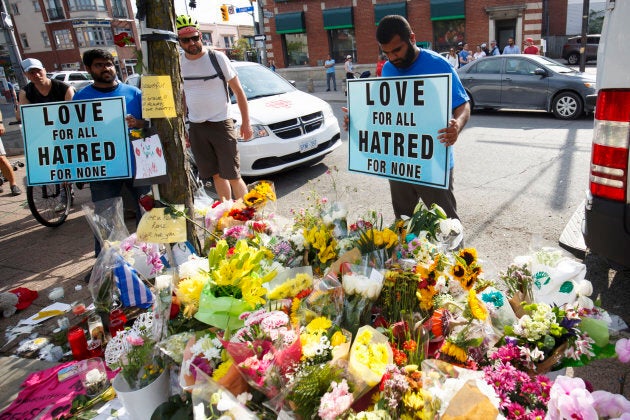 Under Canadian law, handguns require a special licence that can only be obtained if the owner is a target shooter, collector or requires one for work purposes. They must also pass two trainings from government-approved instructors and wait a period of 28 days. Unlike in the U.S., Canadians do not have a constitutional right to bear arms.
Canada has a somewhat different culture around guns and a weaker gun lobby than in the United States, where mass shootings are more common and gun crime far higher. Polling released last year also shows that a significant majority of Canadians ― around 69 percent ― would favour a strict ban on guns in urban areas.
It's unclear whether Toronto City Council's motion will ultimately lead to a ban on handgun sales, given that the council itself has no ability to change the criminal code, which would require federal legislation. Public Safety Minister Ralph Goodale said the government is willing to consider the proposal but that it would require a complicated and significant rewriting of the country's criminal code.
Charmaine Noronha from HuffPost Canada contributed reporting