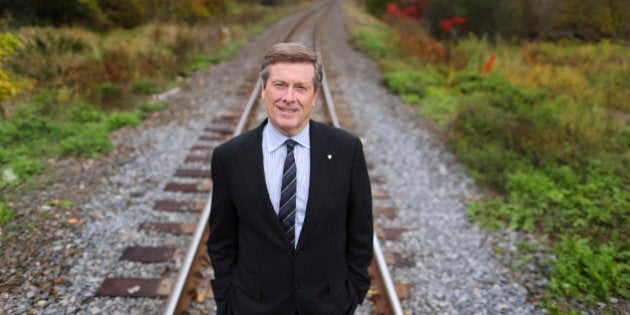 It may look like an editorial about Toronto's inadequate public transit infrastructure. But if you were to make it to the last paragraph, you will discover the story is about Mayor John Tory's "modest ambition" of a second term to see his SmartTrack and toll plans come to life.
While the current issue of The Economist magazine is full of praise, it contains many errors about Mr. Tory's transit plans. "Toronto's mayor tries to improve transport" reads the headline. However, soon the editorial morphs into an advertorial for Mr. Tory's bid for a second term.
I find it odd that a publication that covers socio-political developments and finance across the globe would dedicate space to praise "a new light-rail line ... and adding six stations to existing commuter rail lines."
While The Economist credited Mr. Tory for SmartTrack, it failed to mention the more comprehensive provincial government plans to expand the rail transit network under the Regional Express Rail initiative that predated Mr. Tory and encompassed frequent service on Mr. Tory's proposed SmartTrack.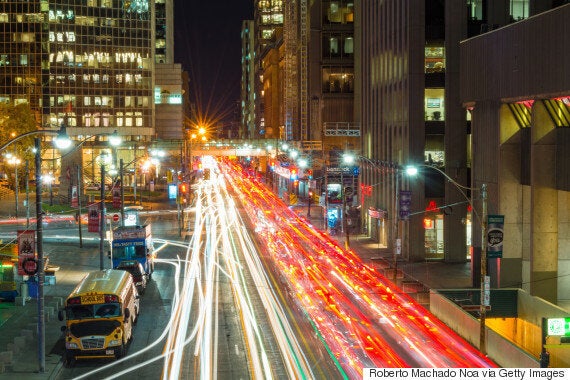 The Economist didn't stop there. It added that Mr. Tory intends to fund SmartTrack by generating revenue from tolling the Don Valley Parkway and the Gardiner Expressway, the two highways that serve downtown Toronto. This is entirely wrong.
In October 2016, City of Toronto's staff reports also concluded that TIF was insufficient to fund SmartTrack. "City staff said that tax increment financing ... to pay for the city's share ... would not be enough," reported The Globe and Mail.
The Economist's scribe points out that $200 million dollars per year are expected from planned tolls to pay for SmartTrack. Not true. The city staff report revealed that after paying for tolling-related costs and the costs to maintain the two highways, fewer than $44 million per year will be available for transit-related investments, which is a piddly sum given the high capital costs of rail transit.
He has been instrumental in ensuring that public transit investments in Toronto are based not on scientific evidence, but on political brinkmanship.
But what takes the cake is The Economist's assertion that the one-stop Scarborough subway extension, an unnecessary replacement of an existing rapid transit line that will gain no new transit riders and will cost over $3.5 billion, is a misstep of the federal government. It quoted unnamed critics who mentioned "federal backing for a proposed six-kilometre subway extension" as an example of "silly projects" that cities embark on with free federal dollars.
Mr. Tory, however, did not pay heed to the expert advice and arm-twisted the council to approve his subway plans. What motivates the mayor to pursue the unnecessary subway extension in Scarborough? If you guessed Mr. Tory's re-election bid, you guessed it right.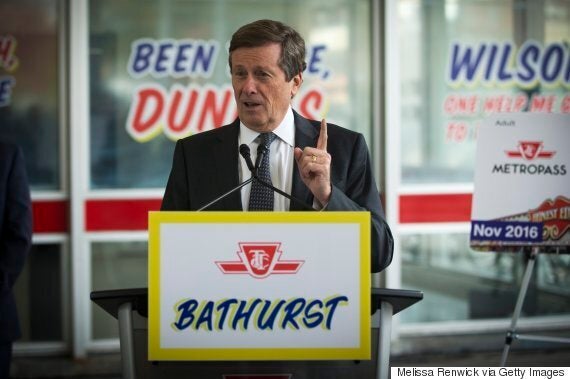 The mayor knows he will have to compete against Doug Ford, who outpolled Mr. Tory and Olivia Chow in the last mayoral elections in suburban Scarborough and Etobicoke. Mr. Ford has championed the Scarborough subway given his suburban political base. Mr. Tory is acutely aware of the political calculus, and hence he keeps backing the subway plans even when the costs continue to inflate.
Mr. Tory is no transit messiah. In fact, he has been instrumental in ensuring that public transit investments in Toronto are based not on scientific evidence, but on political brinkmanship. The Economist did not notice that on December 13 last year, Mr. Tory voted to defeat a motion in the city council that advocated for evidence-based approaches to prioritize transit infrastructure spending.
How is it possible for The Economist to get so many facts wrong in one story? For a magazine whose 174-year-old history includes railway publications, getting so many facts wrong on a rail story is disconcerting for its loyal readers.
We don't know the identity of the unnamed critics responsible for pivoting the blame for the misguided subway plans from Mr. Tory to the feds. They were smart enough to fool The Economist. But will they be smart enough to fool the electorate in the 2018 mayoral elections?
Follow HuffPost Canada Blogs on Facebook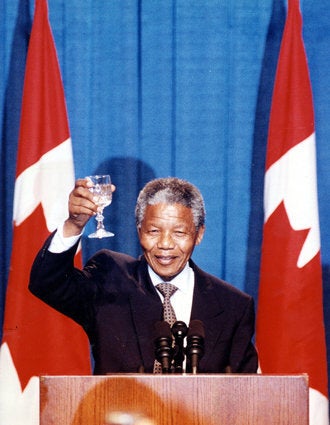 Famous People With The Key To Toronto