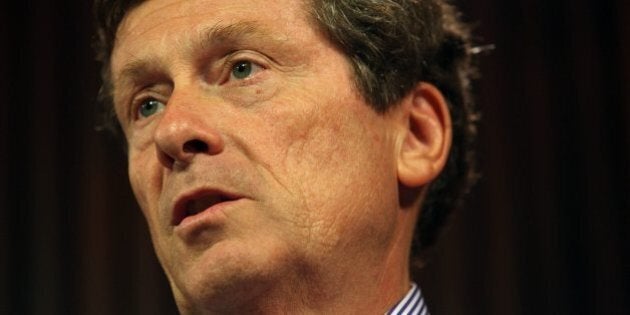 Like many Toronto residents, I voted for Tory in the last municipal election when Olivia Chow (against carding) could have been a better alternative. I followed the wisdom of black leaders who made Tory seem like a thoughtful candidate. He is not. For Tory, no community has been more loyal and supportive of him, in his attempt to reconstruct a record of electoral defeats, than the black community.
He is a constant presence at many black community events and he has been enthusiastically welcomed as a family. The community responded to him kindly and recognized his efforts by bestowing him with awards -- Harry Jerome Awards, the African Canadian Achievement Awards, and the Planet Africa awards -- intended for black Canadians
By the time he became a candidate for mayor in 2014, some of the first people to sign up to help him were blacks. The endorsement of the community might not have counted much but it helped him carve a powerful moderate image for a man who had led a failed Ontario political party.
Former Scarborough MPP Mary Anne Chambers described him as someone who has the "ability to rise above what might make us different to celebrate what we have in common." Pinball Clemons called him a once in a generation leader. NDP's Zanana Akande reflected on how "John's ambition is to bring Toronto back together. He seeks to unite downtown and suburban dwellers, new and old Canadians, the ambitious and the accomplished, the struggling and the successful, no matter their colour, creed, or point of origin -- let alone their neighborhood -- to our collective benefit."
Toronto Star's lone black columnist, Royson James, endorsed him and described him as someone with "balance, integrity," who was a "consensus-builder, and healer."
I also joined the fray and became his cheerleader and penned countless blogs praising him. He is a "decent, passionate, dedicated and exemplary public servant," I wrote. Many of Toronto's black newspapers -- Share, Nigerian News, Pride and TZTA -- as well as all the major mainstream newspapers endorsed him as well. He essentially became the "Trudeamania" of 2014.
By voicing his support of carding, Tory's has given a slap in the face to the black community as well as to the ideals of a civilized and moderate society. Too bad we do not have a recall legislation to reject bad politicians like him in Canada.
At a public meeting with the board earlier this week, many prominent members of the black community spoke against the practice, including former Metro Councillor, Bev Salmon. "I cannot understand why it's so important to stop perfectly innocent citizens, document what they say and put it in a file," she said. She said the idea of is a step backward, not forward.
Funny that during the last municipal election, candidate Tory was asked, if white privilege existed. He responded how "he does not know that it does." That should have been our warning for what was to come from this mayor. It was our chance to withdraw our support much earlier.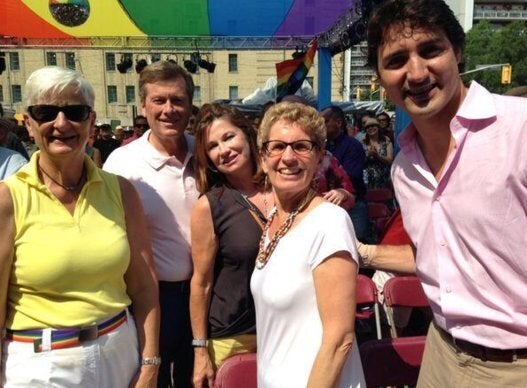 John Tory Tweets Pics With Top Tories, Grits