A B.C. man has been charged with animal cruelty after nearly 30 animals were seized from a home near Winlaw on Thursday.
Seven goats, nine sheep, four horses, five dogs, two puppies, a cow, and a rooster were all being kept in overcrowded conditions when they were taken from the property, the BC SPCA said in a release Tuesday.
The underweight animals were suffering from heart problems, overgrown nails, parasites, and a slew of other medical problems.
Several horses, a goat, and a bull were also found dead, said the release.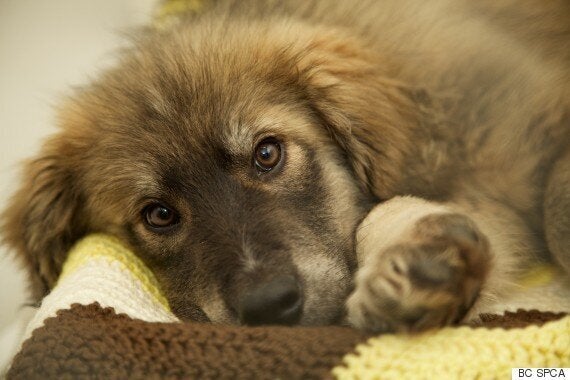 One of the puppies taken from the property. (Photo: BC SPCA)
John Vieria, who lives in the Slocan Valley, has been charged with animal cruelty. He'd already been convicted of the same charge three times before in separate cases, said the agency's Marcie Moriarty.
He's already under a lifetime ban on owning animals, and has been charged for breaching that condition four times.
Moriarty said the SPCA will be seeking a stiffer penalty for Vieria going forward.
"The deterrent in previous sentences was clearly not enough, so we'd be seeking a lengthier sentence," she told HuffPost B.C. on Tuesday.
Moriarty said the only way the SPCA can enforce Vieria's previous bans is to catch him with animals, and then recommend he be charged with breaching his conditions again.
Unfortunately, she said, there's little to do about keeping animals from getting into repeat offenders' hands.
"Because there's no one registry, for example, from which people purchase animals, he can't be flagged. He's flagged in our systems ... but he can source animals from number of different areas," Moriarty said.
"We hope this next sentence is so significant that it deters him from breaching his ban in the future."
If convicted on his latest charge, Vieria could face up to five years in jail, a maxiumum fine of $10,000, and another lifetime ban on owning animals.
The surviving livestock from the Winlaw property are currently being cared for at a fostering centre in the Salmo Valley, while the dogs are being treated by veterinarians at the Kelowna SPCA.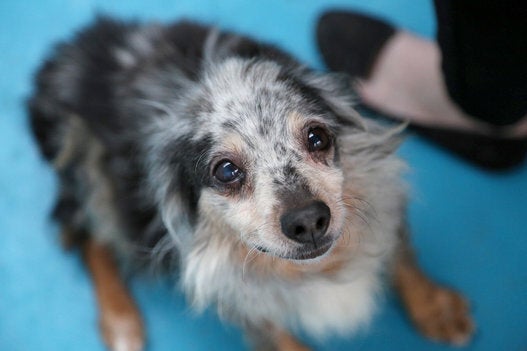 Animal Cruelty Cases In B.C.