Tattooing your partner's name on your body is a very bad idea.
You'd think Johnny Depp would have learned this after having to alter his 'Winona Forever' tattoo to 'Wino Forever' back in 1994. But apparently not. The 52-year-old actor has recently been spotted sporting more altered ink on his body.
Shortly after marrying his "Rum Diary" co-star Amber Heard, 30, in Feb. 2015, Depp tattooed the actress' nickname 'SLIM' on his right knuckles. Following Heard's divorce filings and accusations of domestic violence, Depp has added ink to change the letter L to a C and the letter I to a U, so the tattoo now reads 'SCUM.'
Depp also appears to have covered up a pin-up style portrait of his estranged wife on his right bicep, US magazine reports. Depp has yet to speak publicly about his divorce and the domestic abuse allegations.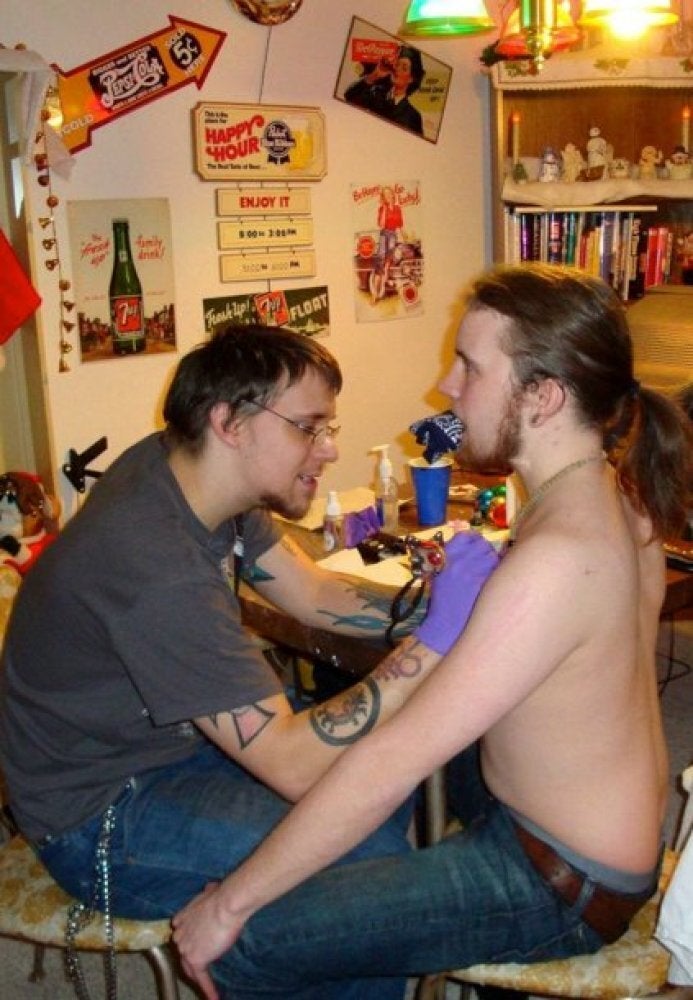 The Worst Tattoos You'll Ever See
Popular in the Community