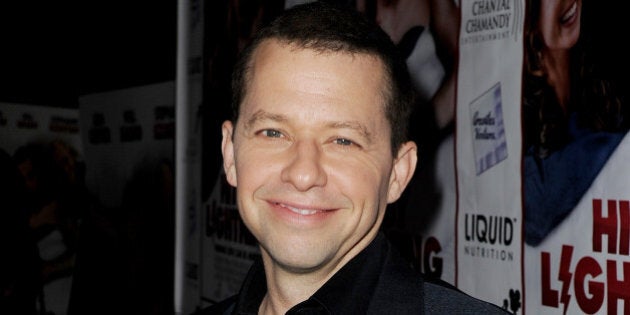 Between his on-screen alter-ego's crazed neuroticism and his off-screen co-star's wild antics, it has been quite a ride for "Two And A Half Men"s Jon Cryer. Since making his debut as Alan Harper on the CBS sitcom more than a decade ago, the 49-year-old New York native has been tasered, taped to a pole, channelled Marilyn Monroe to sing 'Happy Birthday, Mr President' and interrupted a wedding to declare he's not having sex.
Meanwhile, his famed co-star Charlie Sheen stirred headlines with his off-camera shenanigans, finally getting the boot following a series of rants against show creator Chuck Lorre in 2011. His exit capped off a volatile time for the show, which brought in Ashton Kutcher to play Walden Schmidt. Now, three years since the changeover, "Two And A Half Men" promises to go out with a bang with its twelfth and final season, which will see Walden attempt to adopt a child under the pretense of being a gay couple with Alan.
Jon, a father of two, chatted to HuffPost Canada TV about the show's final season, getting parent advice from Kutcher, and getting naked.
HuffPost Canada TV: What is it about working on "Two And A Half Men" that still gives you a buzz after all these years?
Jon Cryer: I just love performing for the audience every Friday night and I love that Alan is such a ridiculous character. He's a character that gives me a license to be totally ridiculous and that's such a luxury for an actor. You don't get that all the time, so I've really enjoyed it. It has also made me give up my inhibitions. I've been naked on it so many times now that I honestly don't care about people seeing me naked! It's no big deal. I'll strip off right now...
And it's been an honour to be able to have a job where you get to make people laugh this long. Actors don't get to work this long.
Your father also had a long-standing role, right?
My dad is a theatre actor and got on the tour of Phantom Of The Opera way back when for 17 years. He then did it for two years on Broadway and that just doesn't happen. That he and I have that bond of being able to have had these long runs is a really lucky thing.
When you look back at the changeover from Charlie Sheen to Ashton Kutcher, what was the greatest thing about that for the show and what was the hardest part for you?
The hardest part was that everything had to change about the show. Alan had to still be Alan, but he had to have a completely new comedic dynamic with Walden, and it's a tribute to the writers that we found something that allowed the show to continue for this long.
The interesting thing was that once Ashton started working on the show, this wonderful lightness settled over the whole set because as much as we loved Charlie and loved working with him, you never knew whether you had a job the next day. And that tires you out after awhile. You won't find a crew member who could say something bad about Charlie. Everyone loved him. But at the same time, his life was his life and you never knew where that was going to go.
The adoption storyline is easy to laugh off, but having experienced adoption yourself, why do you think it's a good direction for these characters to take?
Whenever you're putting characters in an uncomfortable situation you buy into wanting them to succeed. But you also know they're going out of their comfort zone and doing something that involves some real jeopardy and could not go well for them. So that's why I consider it a fun plot twist, and it actually comes from a really sweet place, because Walden has come to a place in his life where he has decided that having a child is what will give his life meaning.
How is your working dynamic with Ashton?
It's great. He came into what was an incredibly fraught situation and it was just water off a duck's back. He did not think about it or worry about it -- he just came to the do the job. And it's fun for him and I because I socialize with him a bit more, and he's now a young dad. I didn't have that rapport with Charlie, so on that level it has been really nice.
Have you given him any parenting advice?
Fascinatingly he has not asked, and he actually offered really terrific advice to me -- that there are so many things you can worry about as a parent and that your power over them is almost nil. They're going to be who they are and there's very little you can do about it. I think he's right.
Your oldest is now a teenager, so you must be feeling that more now...
Yep. It's absolutely true. He surprises me every day.
Looking back at this 12-year ride, what's the biggest thing you'll take away from the experience?
Just knowing that it's possible. I had done so many TV shows that were considered failures before, even though I had a wonderful time doing them. They didn't run for five years, so they were considered flops, so doing this took the onus off. I don't feel like I have the curse anymore. I feel like I broke the curse!
You've definitely broken the curse when there's Emmy wins involved!
Yes and those were lovely surprises. Most of the surprises you're going to have in your life are going to be bad. Unless it's a surprise birthday party or surprise proposal, all the other surprises you get in life are bad ... so those were two surprises that were great.
What are your plans for after the show wraps?
As an actor, I'm just going to wait for the next great opportunity. I plan on producing things and I'm writing a book that should be out in April, so I've got stuff in the pipeline.
Is it true you auditioned for the role of Chandler Bing on "Friends"?
Sort of. I was in London doing a play and got a call from ["Friends" co-creator] Marta Kauffman at 3 a.m., wanting me to read the next morning for their British casting director. She faxed me the pages and I worked on them overnight, then went and read the next morning, but it was not a particularly good audition. What adds intrigue to the story is that they sent my tape from London to Los Angeles and it got stuck in customs, so they didn't even get a chance to see it before they cast Matthew Perry.
So that makes the story "What could have been?"
But a friend was a casting director at Warner Bros. at the time and he saw the tape and said it was terrible. So I have no regrets ... I don't feel like that role was rightfully mine!
Well the right role eventually came along...
Exactly! The right thing happened.
"Two And A Half Men" Season 12 premieres on Thursday, October 30 at 9 p.m. ET on CBS in the U.S. and CTV in Canada.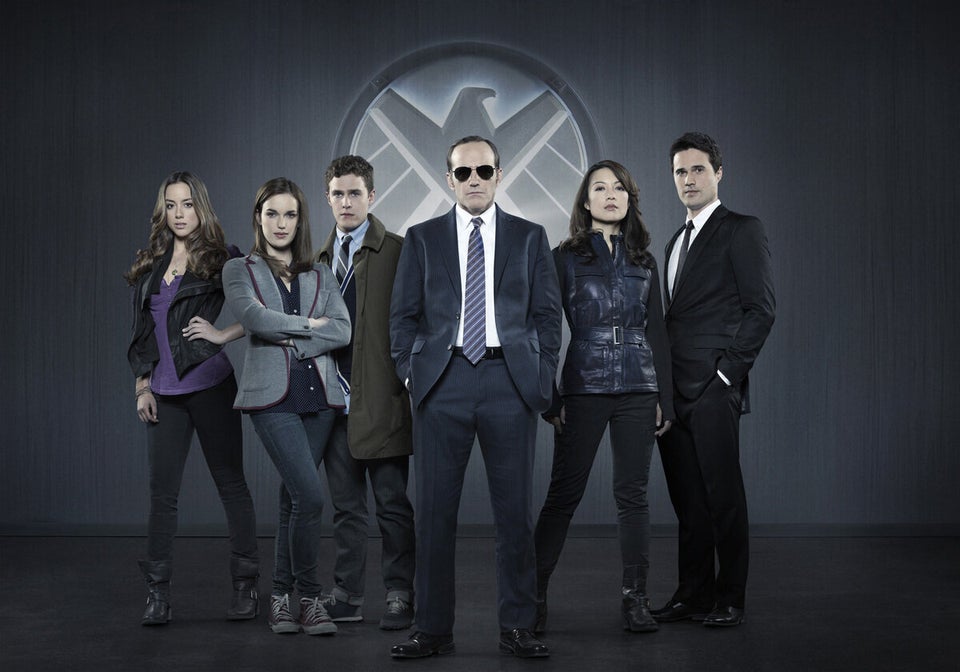 CTV 2014-15 Fall/Winter Lineup