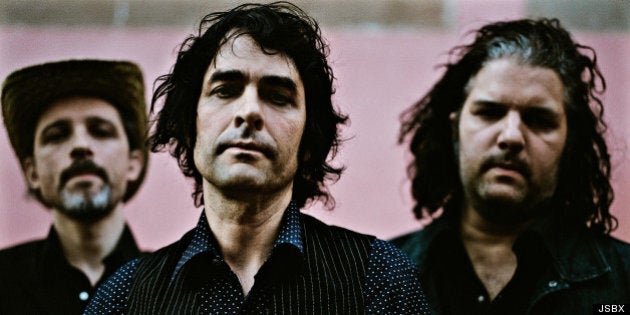 For a good chunk of the 1990s, there wasn't a more exciting band in any land than the Jon Spencer Blues Explosion. When this New York trio, featuring Spencer, guitarist Judah Bauer, and drummer Russell Simins, burst onto the scene 20-odd years ago, they made a powerful impact, combining the raw irreverence of punk with the swing and swagger of funk, soul music and hip-hop, all the while re-inventing the blues for a young generation of culture-gobbling misfits.
After their 2004 record, "Damage," the Blues Explosion were on the road for a bit and then stopped functioning for a few years.
"I was the guy that proposed it because I wanted to work on Heavy Trash, which began before the Blues Explosion knocked off work in 2005," Spencer says, over the phone from NYC. In 2004, he began collaborating with Montreal-bred singer/guitarist Matt Verta-Ray on a lively new rockabilly band.
"I really just wanted to spend all of my time working on Heavy Trash," he continues. "I was interested in doing a different kind of music and collaborating with different people and that's what I did."
But like rock'n'roll zombies, the Blues Explosion came back to life. In 2007, the In the Red imprint released "Jukebox Explosion Rockin' Mid-90s Punkers," a compilation of the band's singles and a few years later, a full-on reissue campaign brought their catalogue back to life. The In the Red venture prompted the Blues Explosion to play live again after three years off cold but, for all his cocky swagger, Spencer—one of the most dynamic, charismatic, roaring front men of all time—was nervous.
"I guess I was worried if we'd still be any good," he admits. "Whether or not the musical glue or telepathy would still be present. Personally, I was troubled about what it would feel like. Being in a band, you're in these very unusual, forced situations. You gotta be in close quarters with people for a lot of time. I mean yeah, it's great to play a concert but the other 22, 23 hours in a day, it's a drag and it takes some doing."
In 2012, they released a heavy as hell album called "Meat + Bone" and their current tour brings them across Canada, including stops at Festival D'Ete in Quebec City July 10, Ottawa Bluesfest July 11, Hamilton July 12 and London July 13. Spencer says that by revisiting their past work for reissues, the Blues Explosion are refueled and fired up.
"We took some energy, wisdom, and power from all of that and it's been with us since we started playing again and it was with us in the studio. It wasn't our first record but in some ways it was. We did exactly what we wanted to do and took our time, as we've always done and, in that sense, we're a very punk, independent band that remains true to ourselves."
When asked if he sees any upswing in interest for a certain 1990s aesthetic these days, Spencer shrugs it off.
"For me, I felt much more connected to a scene in the '80s with Pussy Galore," he says, referring to his influential, first band of note. "Those first few trips across the States and in Montreal, Toronto, and Vancouver — it seemed to me like there was really something going on. The '90s, yes, the Blues Explosion did enjoy some greater success at that time but it also spelled the end of the American underground. That was when it kind of all went to shit."
Even as indie-rock luminaries from that era such as Archers of Loaf, Superchunk, Jawbox and Quicksand are welcomed onto "Late Night with Jimmy Fallon" like heroes and can now sell out venues that might've been half-full 15 years ago, Spencer says he hasn't noticed any surge in popularity for the JSBX. And as for younger artists who seem to be chasing after his whip-smart, post-modern deconstruction of rock music, Spencer sees no real heirs.
"I don't think some of these bands are as weird as the Blues Explosion," he offers. "People ask me about the Black Keys and the White Stripes. Y'know, those are cool groups and everything but they're not so punk. It's very familiar music. It's a lot more mainstream or pop. We've always been a lot more out there and confrontational. It's probably why we're not driving gold Cadillacs but we satisfied our souls."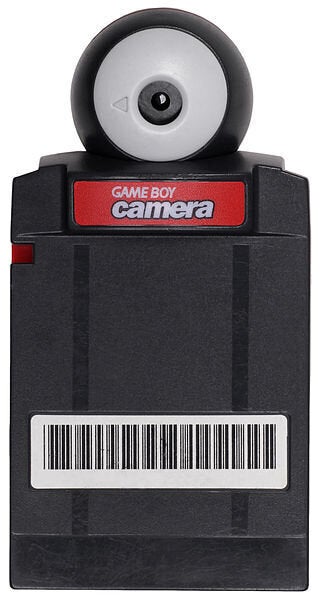 90 Awesome Things From The '90s