Toronto Maple Leafs Goalie Jonathan Bernier attended a Toronto Raptors event celebrating Nelson Mandela's life and legacy on Friday. Sadly, it seems Bernier had no idea who Mandela was. You can watch the cringe-inducing clip above.
"I didn't mean to offend him, his legacy. I got flustered with the red carpet and I was nervous. I think everyone makes mistakes and that was me that night," he said.
In a puzzling move, the video was initially posted online by the Raptors, the sister organization to the Leafs. According to the Toronto Star's Rosie DiManno, the clip was only taken down by the Raptors after a request from Leafs management. Double awkward.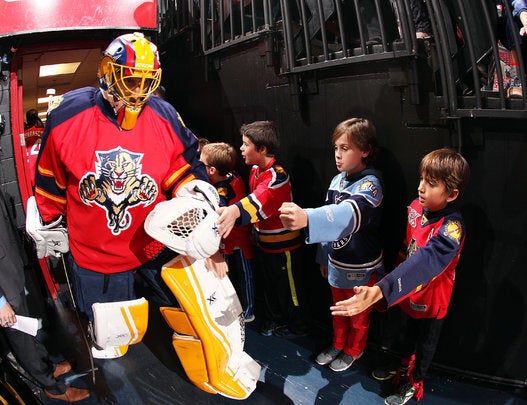 NHL Teams: What They're Worth