Jonathan Crombie, the Canadian actor best known for his role as Gilbert Blythe in the "Anne of Green Gables" TV specials, has died, CBC reports.
"Anne of Green Gables" producer Kevin Sullivan says Crombie died from complications from a brain hemorrhage in New York City on April 15.
"He loved acting, he loved comedy and singing and dancing," his sister, Carrie Crombie, told the CBC.
"As a little kid, he just loved Broadway shows and all of that kind of stuff and would sing and dance in the living room."
Sullivan said Crombie didn't know he had a "unique gift'' for acting and was thrown into the industry at the age of 17 after being discovered in a high school play during an "exhaustive'' search for actors that included Jason Priestley.
He won the role of Blythe in the 1985, 1987 and 2000 CBC TV adaptations of L.M. Montgomery's beloved "Anne Of Green Gables" novels. Although Gilbert is at first a tormentor to Anne Of Green Gables' heroine Anne Shirley, he eventually becomes the great love of her life and their story spans the series.
Crombie was also a member of a sketch comedy troupe on the Canadian TV series Comedy Now! in 1998 and performed in The Drowsy Chaperone Broadway musical in 2008.
But it was his portrayal of the handsome, headstrong boy who grows into a respected doctor who marries Anne that captured the hearts of Canadians and "Anne" lovers.
"There were literally legions of young women around the world who saw him as kind of the perfect boyfriend and many people fell in love with him,'' Sullivan said.
"But on a personal level he was as generous and sensitive and ambitious in some ways as the person that he played on screen.''
'Gilbert Blythe' was trending on Twitter Saturday, with fans sharing their sadness and condolences.
The actor would happily answer to 'Gil' when fans recognized him on the street, according to the CBC report. Crombie's sister said a celebration of his life will be held in the coming weeks.
With files from Lisa Yeung and The Canadian Press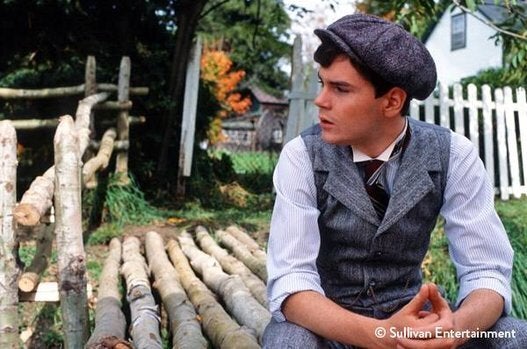 Jonathan Crombie Remembered