Three sheriff's deputies in Tennessee are on administrative leave after shocking video was released as part of a lawsuit from a teen alleging excessive force.
Jordan Norris was 18 when he was arrested last year on drug and weapons charges — including manufacturing/possessing marijuana for resale and possession of a prohibited weapon — and taken to the Cheatham County jail, reported The Tennessean.
During his stay over several days, Norris began banging his head against the cell door and threatening other inmates, said NewsChannel 5 in Nashville, citing a sheriff's use of force report.
Surveillance video taken inside the jail from multiple angles shows Norris being stunned with a Taser several times while in a restraint chair and surrounded by several deputies.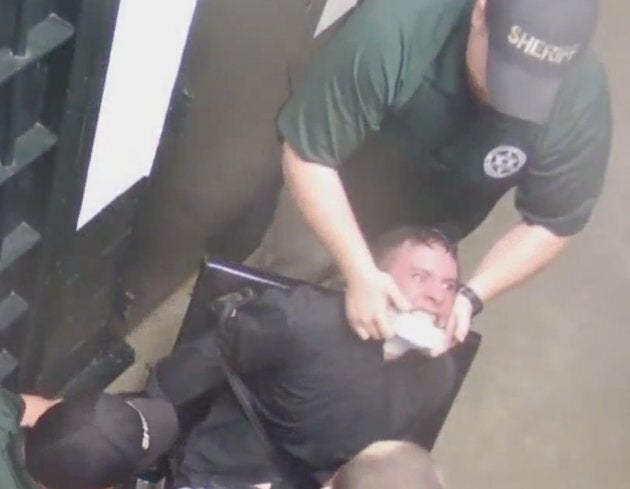 "I'll keep doing that until I run out of batteries," one officer is heard telling Norris.
Sheriff Mike Breedlove told WKRN that Norris would not follow instructions and spit at deputies so he was placed in the restraint chair while they tried to take him to the hospital for a mental-health evaluation.
Lawsuit details
Norris's federal lawsuit claims the deputies deprived him of his civil rights by using excessive force and hitting him with Tasers repeatedly, reported the Tennessean.
The teen was stunned by Tasers before, during, and after almost three hours in the restraint chair, according to the lawsuit.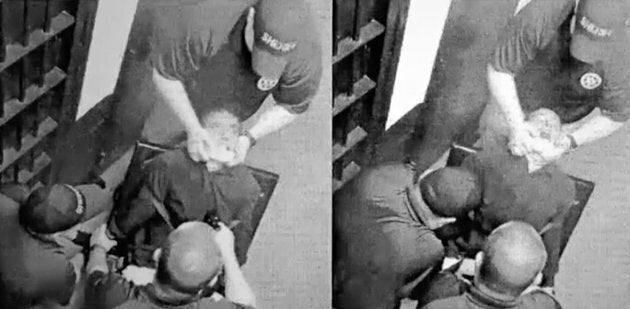 On Friday, Breedlove said that he was not given the "complete details" during an initial briefing and only saw partial video footage. After watching a media report and screening videos "not previously viewed," the sheriff said he ordered supervisors to look at the department's policy on using Tasers, and also asked the district attorney general to request an independent investigation by the Tennessee Bureau of Investigation.
"I want to make sure Mr. Norris and Sheriff's employees are given a fair and impartial investigation into the incident that occurred," Breedlove wrote on Facebook.
After Norris's arrest in November 2016, Breedlove wrote that the teen was "a drug dealer by trade and on the fast track to live the Thug Life," adding that Norris "became shocked with awe and peed a little bit" after the SWAT team raided his home.
A month later, the Facebook post was edited to remove the reference to "drug dealer by trade" and replaced with "He was armed with stolen weapons."
Breedlove told NewsChannel 5 that the Facebook page is meant to be entertaining.