It's going to be a busy year for end-of-the-world aficionados, now that Jose De Jesus Miranda has weighed in.
The U.S.-based religious leader is penciling in June 30 for the end of days, nudging out Mayan Doomsday enthusiasts who have have earmarked December 21, 2012 for humanity's last gasp.
But Miranda is bringing his own unique twist to the Apocalypse-faithful. While promising the "complete destruction of the bad seed," the minister promises that he will emerge as a sort of superhero -- with the power to fly and even walk through walls.
Mr. Doomsday, if you will. Or, as his followers call him, 'Dad'.
What we do know of Miranda is that he was, in fact, born mortal -- in Puerto Rico in 1946. By his own account, Miranda was visited by Jesus in 1973 -- apparently the Messiah walked up to him and entered his body.
From there, his pronouncements have only gotten more interesting.
In 1988, Miranda disclosed that he was actually the Apostle Paul. Not long after that, Miranda took it to the next level, calling himself both Jesus Christ and the Anti-Christ -- a one-stop shop for all your Reckoning needs.
And that Reckoning is at the world's doorstep.
Miranda marshals a plethora of 'scientific' evidence to back his claim, much of it revolving around the reversal of Earth's poles causing "tectonic plates to heat up."
"For 2012, we are expecting a change on the face of the earth and the destruction of the world will come."
There's also some economic oblivion thrown in for good measure -- essentially a toppling of world governments prompted by financial meltdowns.
It all makes perfect sense to the ministry's followers -- legions of a not entirely disclosed number in some 130 countries.
"He's in their heads, he's inside the heads of those people," U.S. religion expert Prof. Daniel Alvarez told CNN News in 2007. "De Jesus speaks with a kind of conviction that makes me consider him more like David Koresh or Jim Jones."
He's also in downtown Toronto these days. Sort of. Miranda offers a smiling salute from a billboard on Bloor Street West.
The Growing Grace ministry boasts 200 members in Toronto, Calgary, St. Catharines, Montreal and Vancouver.
Alex Poessy, the group's bishop in Canada, told the National Post, "That day, the body of Jose de Luis de Jesus, who is a human like you and me, his flesh is going to be immortal…. He's going to be living forever. And that will happen to him, but also his followers."
In fact, Miranda's followers crunch what might loosely be described as numbers in this statement to Miami New Times:
"Thousands worldwide are marked with the number of His name, 666. The Earth's rotation has accelerated to a speed of 66,666 mph. All prophecies are fulfilling, even scientific, astronomical and numerological formulae are aligning - all pointing to the year 2012, where the Puerto Rican-born Jose Luis De Jesus (Latitude 66.6°) curiously turns 66."
But not everyone is sold on this Doomsday prophet. Other religious groups seem more than a little chafed by Miranda's prognosticaions.
"To put it bluntly," writes Christian website GotQuestions.org. "Jose Luis de Jesus Miranda is a heretic. He is a false messiah who claims to be the second coming of Jesus Christ."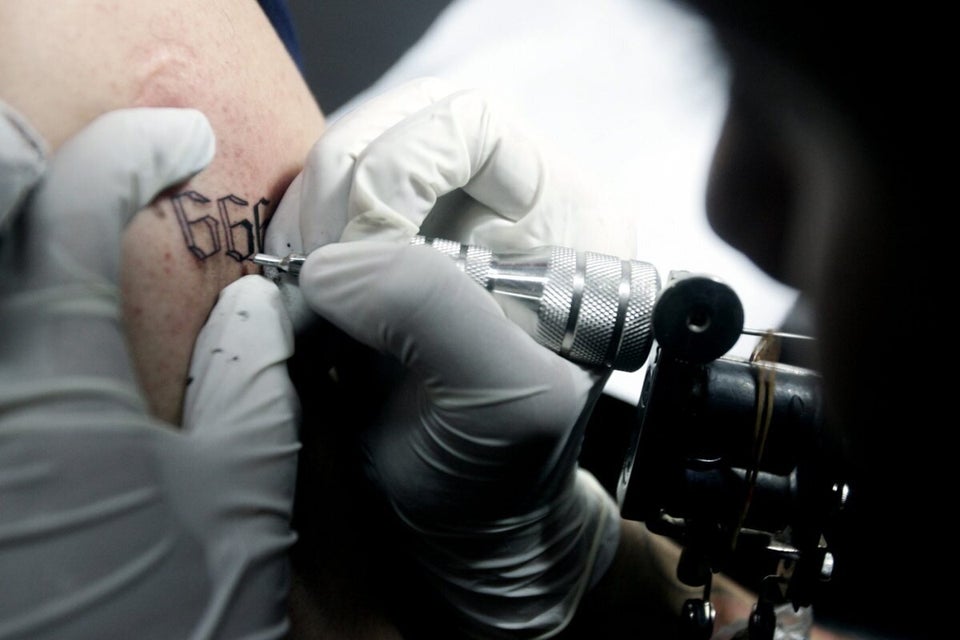 Growing in Grace