In the three-minute song, "Sexy Motha," Gordon-Levitt passionately details everything he loves about mothers, from their healthy eating habits to their dramatic readings of Dr. Seuss to, of course, their curves.
"I want a girl who likes to eat organic and read Dr. Seuss out loud," he sings. "And if she's putting love into it when she's raising her child, I want to combine our DNA right now."
Watch Gordon-Levitt declare his love for moms in the video above.
The "Don Jon" actor posted the video to Facebook on Wednesday. Since then, the post has garnered over 78,000 likes, 155,000 shares, and thousands of comments. Many of the remarks were from mothers themselves who shared their appreciation for the song.
"Well, this single momma can't stop laughing," one wrote. "I wish guys did look for these qualities in a woman! Too funny."
Another said: "That song made me admire you that much more. On a personal note, as I am a mother without a partner who has felt rather ostracized because my priority is my 2-year-old, the idea that this song could be more than a just a parody is a seed of hope."
If they weren't already taken with the charming actor, this video has pretty well solidified Gordon-Levitt as the number one heartthrob for mothers everywhere.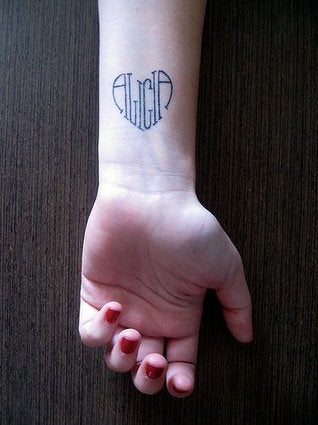 Mom Tattoos We Love!