Though Gordon-Levitt was surrounded by some stunning stars, including Daisy Ridley, Lupita Nyong'o and Harrison Ford, no one worked the cameras quite like he did in his DIY Yoda costume.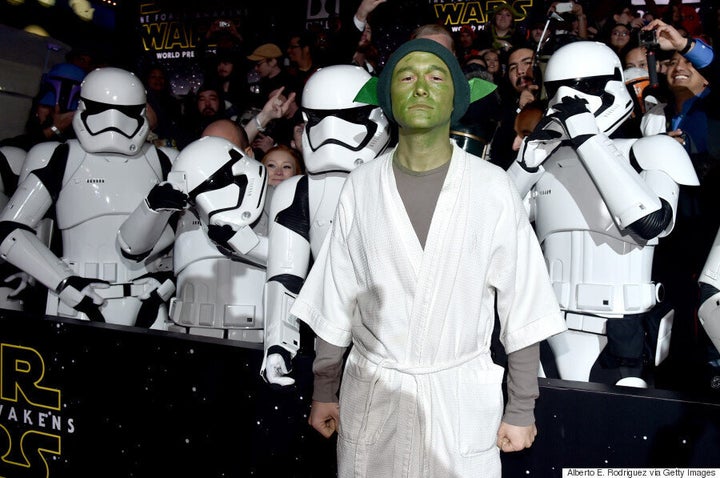 "The Walk" actor ditched his usual designer threads for green face paint, pointy ears and a white bathrobe (which is probably the closet thing to actual Jedi apparel, to be honest). To top off the look, the 34-year-old actor wore a grey long sleeve shirt, watermelon-looking Converse sneakers and weirdly enough, "The Grinch Who Stole Christmas" fleece-pyjama pants.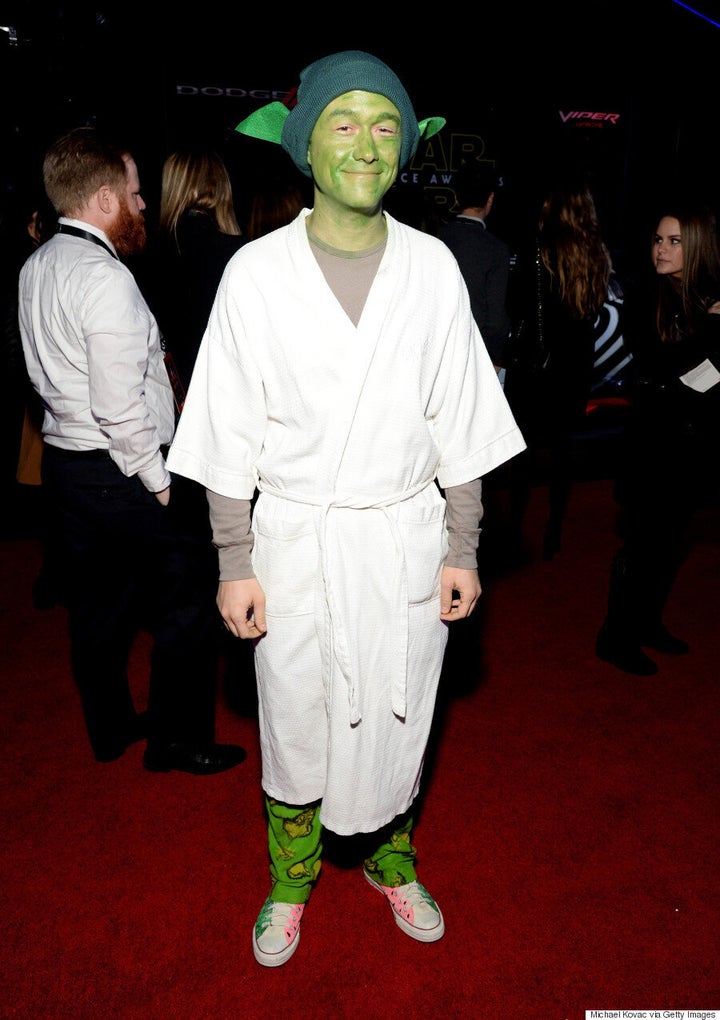 Whoa, could they be twins?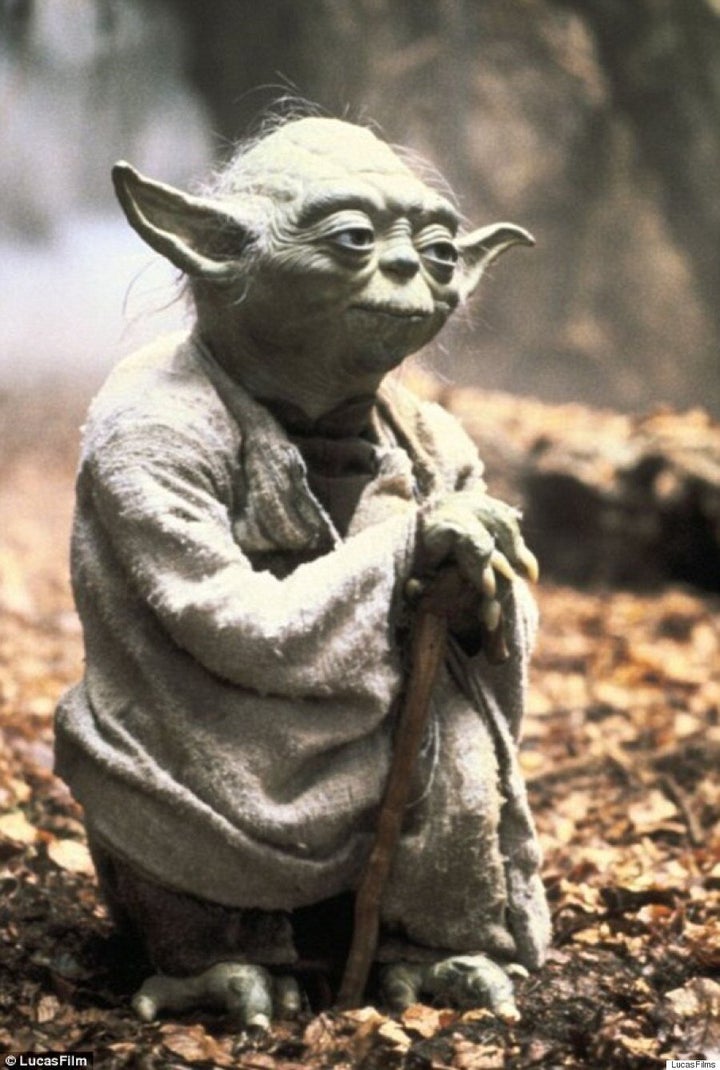 The actor told Cinemablend that he would love to be in the next film, "Star Wars: Episode VIII," saying he knocks on producer Rian Johnson's door everyday.
"I'm like, 'Am I in the movie yet? Am I in the movie yet? Dude! No, seriously dude. It's important to me! I want to be in the movie!'"
Perhaps this was another ploy to convince Johnson?
And Joseph wasn't the only one who dressed up for the premiere — "The Office's" Rainn Wilson channelled Obi-Wan Kenobi, while his son, Walter, dressed up as a bounty hunter.
May the force be with you, "Star Wars" fans!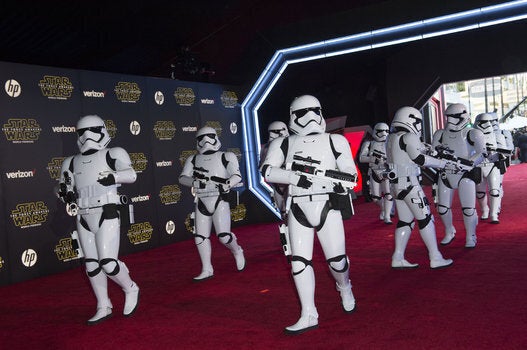 'Star Wars: The Force Awakens' Premiere