Josh Donaldson hit a solo, walkoff home run in the bottom of the ninth inning with two outs on the board, giving the Blue Jays a comeback 5-4 victory over the Tampa Bay Rays. Not only did this heroic hit end the game and send the team rushing on to the Rogers Centre field with joy, but it further cemented the third baseman's American League MVP frontrunner status. Plus, the Blue Jays wrapped up their final regular season home game with a win and series sweep over a division rival. Not too shabby.
But it's this type of athletic prowess that fans have come to expect and savour from Donaldson. The 29-year-old got the team out of a jam with his homer, and earlier in the game, he saved a run from being scored with a defensive diving tag.
Bautista was waiting in the batter's box when Donaldson was at the plate, too:
"Ever since I was young, I've always looked forward to the big moments in the game, and I want to be able to come through," said Donaldson, in a post-game press conference. "If it wasn't for my teammates today, I'm not even put in that position. And I think they did a great job of battling the entire time, and I was able to come up in a situation and help my team win."
"My teammates kind of put me in a position to succeed today."
But Blue Jays manager John Gibbons said Donaldson is just being modest about his personal success.
"He's got that flair for the dramatic," said Gibbons of Donaldson's home run, in the same press conference. "He really does. He's done that so many times this year."
Currently hitting .299, Donaldson now has 41 home runs and 122 RBIs this season, and is greeted with "MVP" or "MVD" [Most Valuable Donaldson] chants each time he hits the plate in Toronto.
"He's had a tremendous year," said Gibbons.
Thanks to Donaldson's game-winning home run, the Blue Jays have won 90 games this season. Next up, the team is Baltimore-bound for a four-game series against the Orioles, and will conclude the regular season in Tampa Bay, starting on Fri. Oct. 2.
However, when the Blue Jays return home for the post-season, fans should consider changing their Donaldson-centric cheer from "MVP" or "MVD" to "PM," for Prime Minister.
What could possibly go wrong?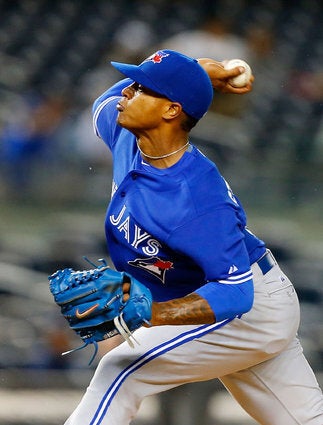 Toronto Blue Jays 2015
Popular in the Community