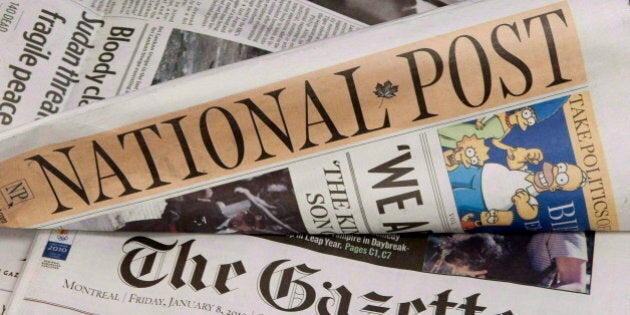 This weekend, a few of my friends and I will be getting together for what will be a small gathering of recent journalism grads. It's the first in a while; in the two years since my own graduation, I could count the number of reunions on one hand. The reason, it seems, is that there's a constant air of sadness.
When we see each other this weekend, the topic of choice will no doubt be the Postmedia cutbacks. It will likely be a sad conversation.
As tragic as the news is of 90 job cuts and consolidated newsrooms, none of us are shocked anymore. Few journalists will tell you that while they may be out on the street covering causes that they -- but more importantly you -- care about, when it comes to our own jobs and welfare, many have long thrown up their hands. Some have done so before they even made it through school. Frankly, nobody outside of the industry seems to care.
"But journalism is a dying profession," we hear, from anyone and everyone trying to sound like they know something about anything. Embedded in that statement is the idea that the practice is dated. That somehow, the need of sharing timely, relevant and verified information has a societal shelf life.
Journalism is suffering because it's perceived as "free" and therefore inherently undervalued.
What's left to say about this that hasn't already been said? No matter how quickly information can now travel, or how many people are able to share it, when the next terrorist attack is developing at home or abroad, or the next time a public figure's lies need exposing, or even when your own community or job is facing down corporate interests, it won't be a stranger with a Twitter account sticking out their necks for you.
Journalism isn't dying because it is in its nature. Journalism is dying because it is being murdered.
Journalism, maybe like your own profession, is facing challenges because of rapidly changing technology changing the way product is consumed. For parallels, one simply has to look to the hotel and taxi industries, or the state of traditional retail. Journalism is suffering because it's perceived as "free" and therefore inherently undervalued. Just look at public education.
But a "death", the type of death that we are witnessing, is not from natural causes. It is man-made. It is being sped along by politicians that, according to Stephen Marche in the New York Times, have sought to close the Canadian mind. It has been abetted by executives that have snatched up portfolios of newspapers as though they were trading cards, who liquidate jobs for bonuses but blame the company's financial struggles on employees. Does none of this sound familiar?
There is nothing unique about journalism as a career. You and I, in our different industries, are fighting the same battles, picking up the same scraps that someone else has left out. The difference, perhaps, is that we, as journalists, have been trying to be there for you in your times of hardship, and always will be.
At what point will we, journalists, by nature the soapbox for other peoples' worthy causes, be worthy of one of our own? Are we, as some would say about the cab industry, in denial about a new reality, where a democratized, decentralized service has arrived to do better?
Or is the industry dying an unnecessary, premeditated death at the hands of those who have something to gain from it?
What makes me sad about the Postmedia news is not just the job cuts, or that journalists will be asked to do more with less than ever before. It's that there will continue to be those who pronounce journalism as a "dying" profession when in reality, they looked on. And when it was being killed by private interests, by those trying to hide from the public eye, when the illusion of choice of information boils down to what one billionaire tells you to think versus another, when journalism will have gasped its final agonizing breath, they will have done nothing to stop it.
Follow HuffPost Canada Blogs on Facebook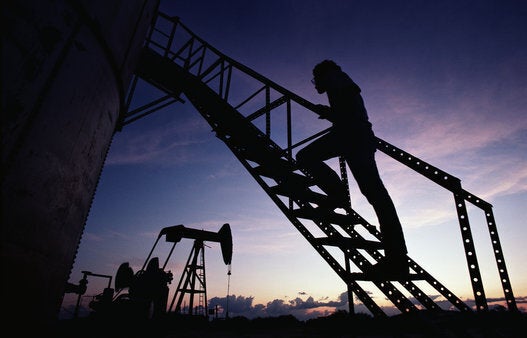 Wage Gains In Canada, By Industry (2015)
Popular in the Community