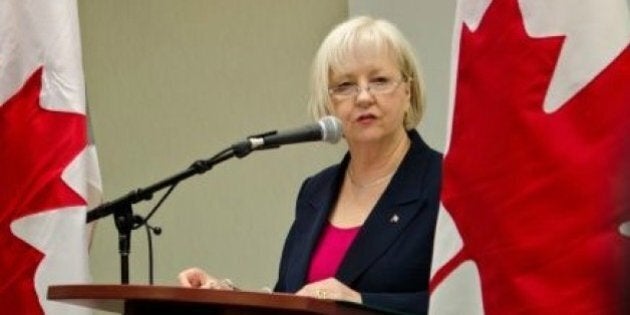 Canadians will have to contact their internet provider and request access to pornography under a forthcoming proposal from a Conservative MP.
It has the backing of an unusual alliance of feminists and socially conservative religious groups.
Britain's porn filter is currently being put into place and is expected to be fully functional by next year. Customers who wish to view porn will have to contact their service provider to request access, something British Prime Minister David Cameron admits will mean some uncomfortable dinner-table conversations for some couples.
Regulation of porn is "going to happen all over the world," Smith added.
Smith held an all-party meeting in Ottawa last month to introduce lawmakers to porn experts.
"Over 40 years of empirical research has revealed concrete evidence on the harms of pornography and the way it shapes behaviour and attitudes of children and youth," she said. "For this reason, Canada needs to take the lead to protect children and youth from this predator industry."
But critics of the proposed law argue it amounts to censorship, and opens to door to government control of the internet.
"That list will exist. Could it be used for marketing purposes? Perhaps. Could it be something that the police would be interested in? Perhaps. So just collecting that sort of information in one place, with those sorts of characteristics, I find troublesome," Fraser told CTV Atlantic.
Others argue there is scant evidence to suggest online porn is harming children.
"An entire generation now has grown up that, for the most part, actually did have unrestricted Internet access, and they're not mentally warped by it. There's no evidence that they've been harmed by it," said Bennett Haselton, an anti-censorship campaigner who founded peacefire.org, as quoted at the Post.
That's not the view of Gail Dines, an anti-porn crusader who appeared at the meeting with Smith last month. Dines says online porn is "reshaping adolescent behaviour" and "reshaping the sexuality of young boys and girls."
She notes that the porn industry has been "corporatizing" in recent years, so anti-porn campaigners are no longer up against independent filmmakers, they're up against big business.
At the other end of this alliance are socially conservative religious groups. Julia Beazley of the Evangelical Fellowship of Canada, who also attended Smith's meeting last month, said her group is "supportive of the idea" of a porn block, the National Post reports.
"I am not focused on making [pornography] illegal, nor am I suggesting that we should ban it completely," petition author Kristine Podeszwa told HuffPost Canada in a recent Facebook conversation.
"I only want regulations in place to limit its access by minors, similar to laws we already have concerning underage alcohol and tobacco use."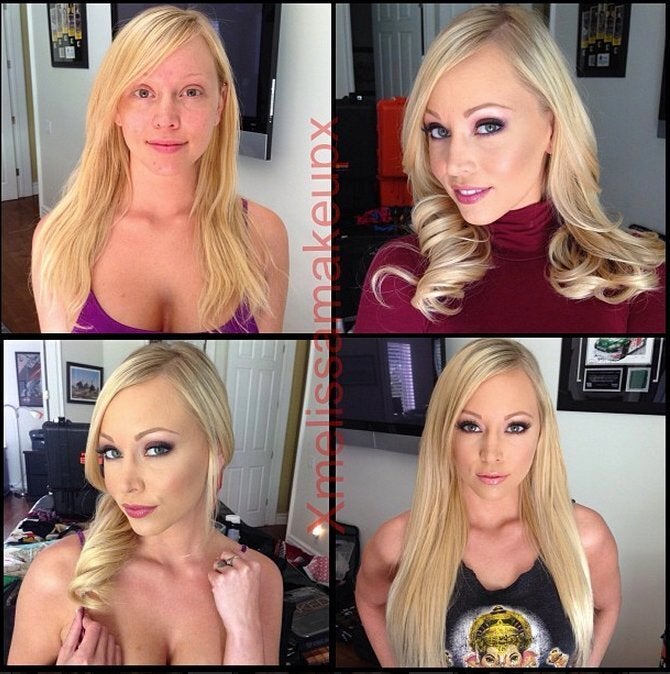 Porn Stars Without Makeup