She's not a household name yet, but Joy Villa's 2015 Grammys dress will probably change that.
On Sunday, Feb. 8, the aspiring singer wore an outfit that has definitely never been worn before on a red carpet.
Making the ensemble even more interesting was the fact that Joy sported nothing but nipple tape and a nude thong underneath.
We love a woman who has the confidence to take risks on the red carpet!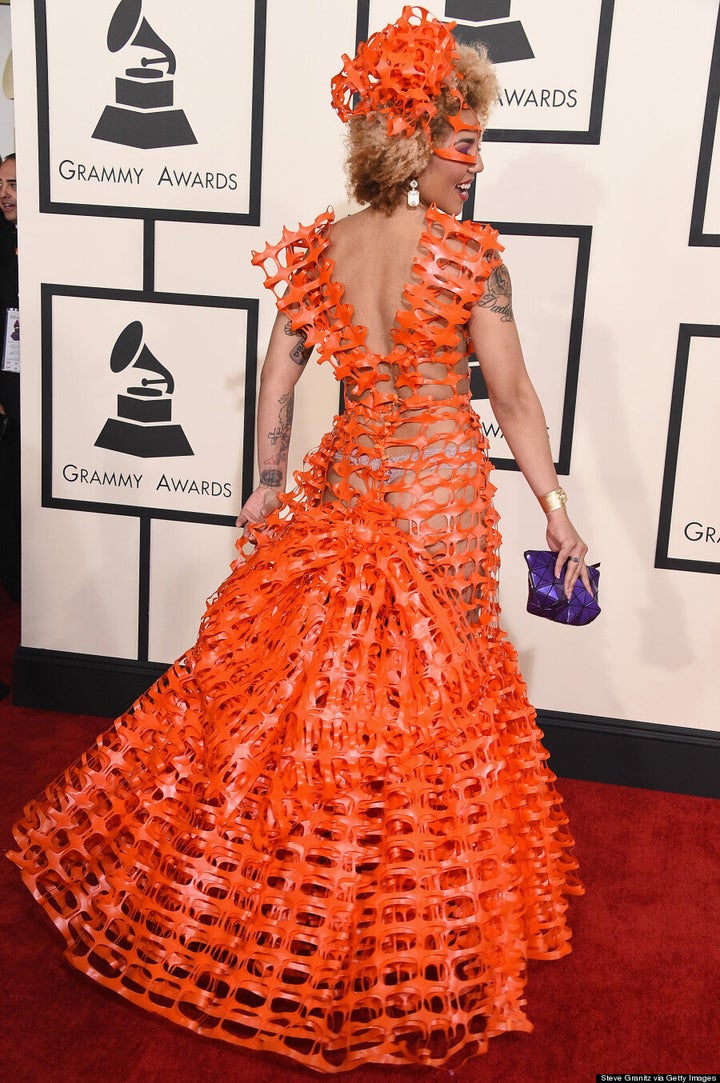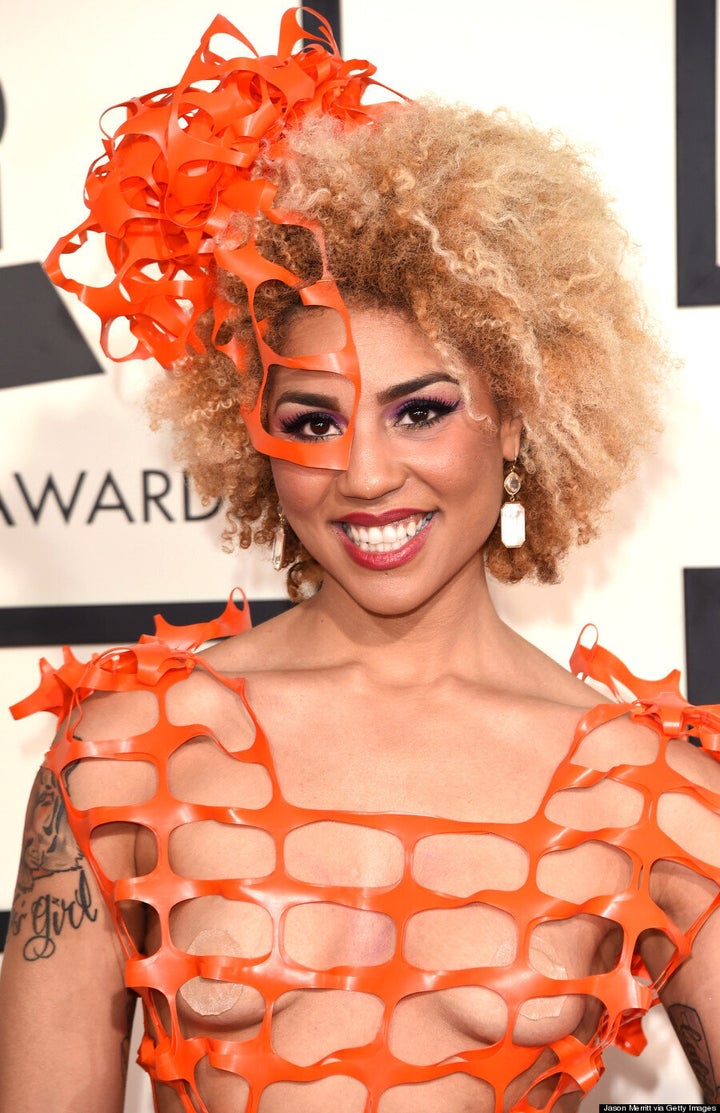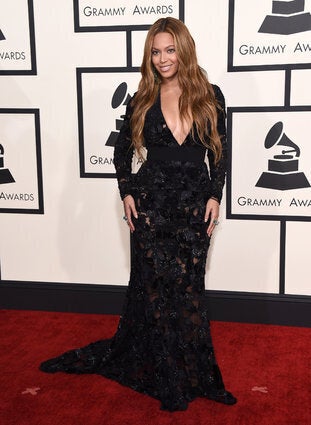 Grammy Awards 2015 Red Carpet