New Democrats have accused a senior Liberal MP of resorting to fear-mongering to defend her party's support for the Harper government's controversial anti-terror legislation.
During a debate in the House of Commons Tuesday, NDP MP Wayne Marston wondered how the party of Pierre Trudeau could vote for Bill C-51.
"What is interesting is we have had four previous prime ministers, three of them Liberal, 100 professors and lawyers say that this is a flawed bill and should be withdrawn," he said.
"I am very much mystified as to why the Liberals would support something where the history of their own party rails against it."
Liberal defence critic Joyce Murray responded by saying governments must keep up-to-date with security requirements. Then, she ramped up the rhetoric.
"I would ask the member whether he would want it on his conscience should there be an attack that leads to deaths of Canadians because of the loopholes that the bill is attempting to fix?" Murray asked.
The Vancouver MP said Liberals will address concerns raised about the bill's impact on privacy and other rights if they win the next federal election.
"It will be in our platform and it will be an urgent mandate for us should we form government after the next election," she said.
NDP staffers promptly took to Twitter to share an edited clip of the exchange and criticize the Liberal MP.
Twojournalists suggested online that Murray's language was actually stronger than that used by Conservatives to defend the bill.
The Halifax Chronicle Herald's Paul McLeod compared it to the infamous moment when former public safety minister Vic Toews defended an online surveillance bill by saying opposition MPs could either "stand with us or with the child pornographers."
Bill C-51 would give the Canadian Security Intelligence Service new powers to actively thwart terror plots and increase the exchange of federal security information. It would also make it a crime to encourage someone to carry out a terrorist attack and expand no-fly list powers.
The final vote on the legislation will take place Wednesday night. The bill is expected to pass easily.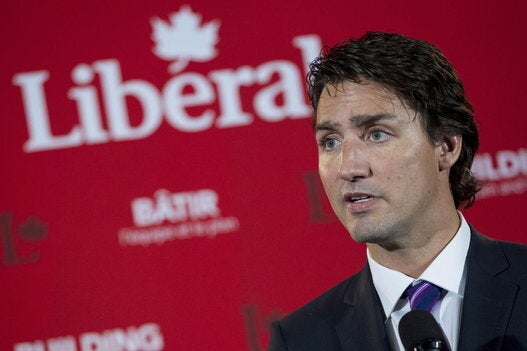 What Liberals Would Change About Bill C-51