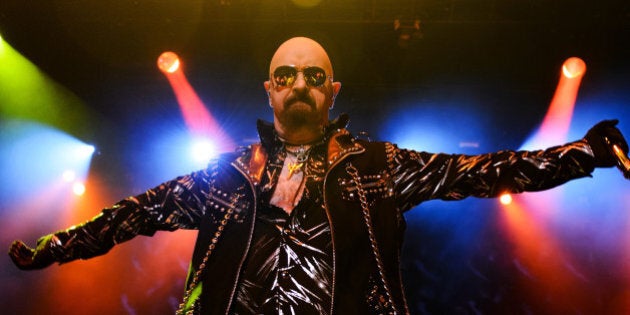 Judas Priest singer Rob Halford says prior to a 2012 concert in Russia authorities told him to not mention anything regarding gay rights and the country's stance regarding it.
According to The Advocate -- which reported the news citing an upcoming interview Halford did which will appear British publication Mojo -- the British heavy metal group played St. Petersburg on April 20, 2012 as part of European tour. They also played Moscow two days earlier.
"When we played Saint Petersburg recently, the mayor's office told us not to make any reference to gay rights," Halford, who revealed he's gay in a 1998 interview with The Advocate, told Mojo. "But I wouldn't have wanted to do that anyway. I'm not an activist, but just me standing on that stage in that very homophobic place was a victory. I didn't have to go on waving a rainbow banner. I am the rainbow flag of metal. I consider it a triumph, just the fact of us playing there."
Article continues after slideshow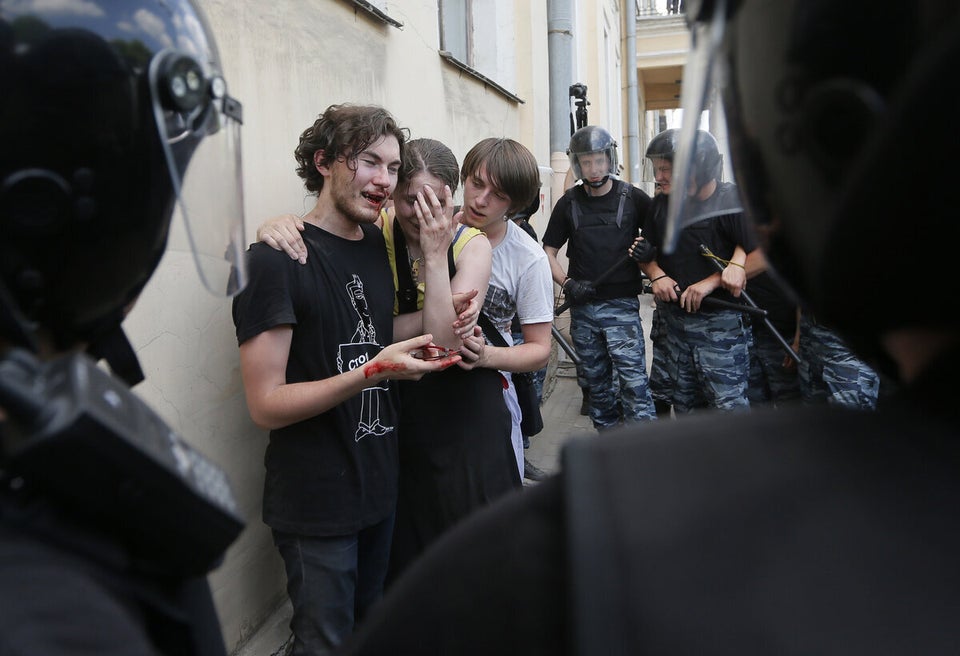 Gay Rights In Russia
In an interview earlier this year with metal publication Terrorizer Halford referenced the oppression gays dealt with in some countries without identifying them. The singer at the time was praising Paul Masvidal and Sean Reinert, two members of the metal group Cynic who came out in a Los Angeles Times feature.
"It's shit that you have to worry about this in 2014, isn't it?" Halford said. "It's rubbish. But that just shows you the stupidity that goes on in the world. So God bless them. I know what it's like to come out of the closet. It's the best feeling in the world. Be true to yourself, live your life, don't hide. Nothing's going to hurt you, you can only hurt yourself. The real people that love you will love you regardless.
"I belong to a minority," Halford continued. "In some countries they'd kill us for being gay. It's pretty deep when you think about it. Just to keep chipping away at it is a wonderful thing, and the more people that have that power to step up and say it, it just helps the overall cause."
Other musicians, including Lady Gaga and Madonna, have criticized Russia's stance and laws from the stage while performing in the country. Last December, Elton John performed in Moscow and reportedly said the following: "You have embraced me and you have never judged me. So I am deeply saddened and shocked over the current legislation that is now in place against the LGBT community here in Russia. In my opinion, it is inhumane and it is isolating. People have demanded that because of the legislation, I must not come here to Russia. But many, many more people asked me to come and I listened to them. I love coming here."
As for Judas Priest, Blabbermouth reported the band kicked off their Redeemer Of Souls tour Wednesday evening in Rochester, New York. The tour continues through North America until late November with stops in Montreal and Rama, Ontario slated for Oct. 6 and 7, respectfully.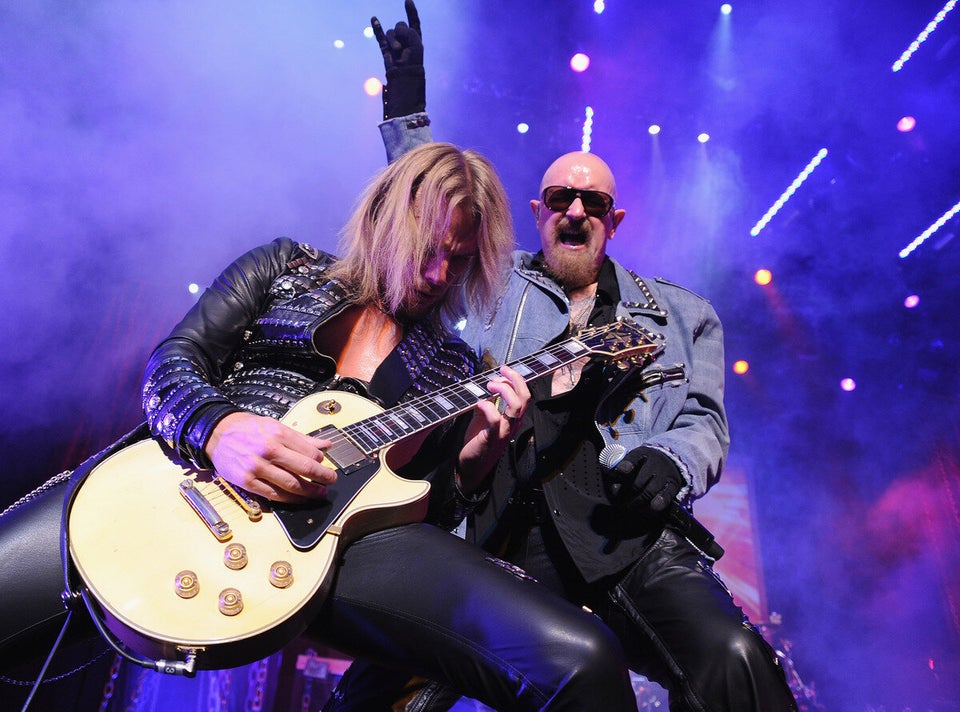 Judas Priest