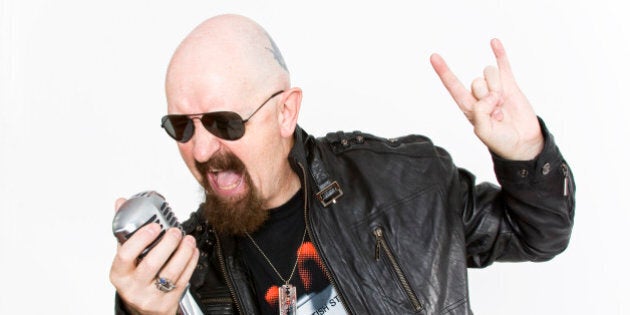 Rob Halford, the lead singer of Judas Priest and one of the greatest heavy metal vocalists of all time, has participated in his share of Pride events over the years. The Metal God, who publicly came out as gay in a 1998 MTV interview, has even been the Grand Marshall of the Pride parade in Phoenix. He also joined queer core heroes Pansy Division on stage to help them sing a reworked and more overtly queer version of the Priest classic "Breaking The Law" at a pair of the band's San Diego Pride shows in 1997.
So when we had the chance to talk to the heavy metal legend about Judas Priest's forthcoming album, a worthy addition to Priest's oeuvre called "Redeemer of Souls" that drops on July 8, we asked him how he felt about the continued importance of Pride –- and the continued excitement of it.
"The heart of the matter is, we are still a minority group. We still don't have the same rights as our heterosexual brothers and sisters. And I think that's amazing in 2014. I can't believe that we're still at this place. It's a very, very slow process. We're still in a struggle. We still have every right to demand to be treated equally and I think we'll slowly but surely get there," Halford tells HuffPost Canada Music.
"And then, of course, there's the simple fact that there are so many of us that are still afraid to step out into the light and to say 'This is who I am. This is how God made me and I'm normal. I just happen to be attracted to people of my own sexuality.' To some extent it's still very troubling."
Halford is also very concerned about bullying and recently shot a TV spot that he hopes will help bullied LGBT youth find the support they need. "When I was a kid, dealing with trying to discovery myself, I didn't have anybody to talk to. I didn't have any internet and didn't have any friends. You felt very alone and very frightened. Thankfully today there are some incredible organizations that young people can reach out to in that respect."
In addition to Pride's ability to highlight the issues facing LGBT people, Halford also believes in its power to celebrate the LGBT community.
"On top of the serious aspect of it, it's also a celebration. It's a party. It's a time for us all to come together and be with each other and to show our strength and unity and solidarity as we move ahead."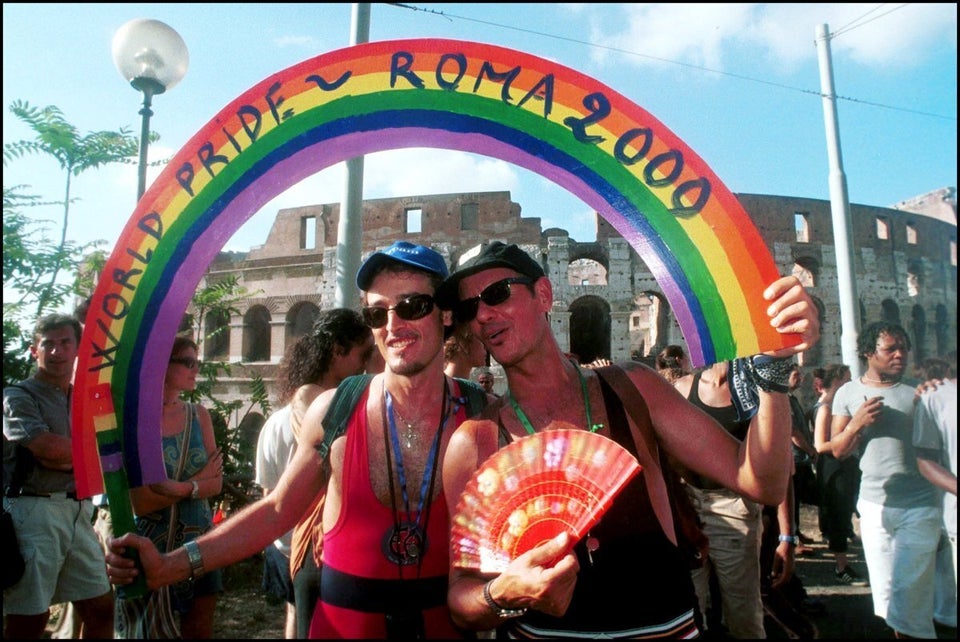 WorldPride Around The World
The soundtrack for those festivities is often a diverse one, featuring everything from disco and electronic to rock and country, but metal music has never had much of a presence at Pride events. Even the impressive lineup of musical artists at World Pride in Toronto this year, which includes the likes of Melissa Etheridge, Tegan and Sara, and Against Me!, is a little light on heavy metal. So we also asked Halford if he was interested in seeing the genre he's been championing for the past four decades have more of a presence at Pride.
"Yeah! I think that the fact of the matter is that metal isn't really part of the big picture of the gay, lesbian, transgender music scene. But it's certainly there. There's gay metalheads all over the world," Halford says. "It would be nice. I would send the message out to the Pride promoters: Just give us a moment. You don't have to give us a stage. Just give us a little tent where we can play our rock and metal and bang our heads together. That would be fun to do. I think that would be a very exciting side of our own acceptance to each other's type of music, so I'm all for that."
Halford, for his part, has never been shy about celebrating other types of music. One of his current favourite artists is Lady Gaga.
"I've been a huge fan of Gaga since she first burst on the scene. I just love everything that lady represents. First and foremost, her voice is extraordinary. I love her voice. She's an accomplished musician, she plays piano really well, she's just a great songwriter. And she's a beacon of hope for a lot of people in the world."
After years of proudly proclaiming his status as one of the "Born This Way" singer's Little Monsters, he finally had the chance to meet Mother Monster after her show in San Diego earlier this month. As it turns out, the adoration is mutual.
Halford attended the show with Lady Starlight, Gaga's long-term friend and collaborator – and Judas Priest's DJ on their last tour. During "Alejandro," Gaga walked to the edge of her ramp and noticed the pair in the audience together. "She saw me and Starlight and she started screaming!" Halford laughs.
"Starlight said 'Do you see the effect that you have on women?' I said 'You're kidding me.'"
But she wasn't. Lady Gaga is a huge Priest fan, just as the "Defenders of the Faith"-esque cover for "Born This Way" would suggest, and they got to talk about that for a little while when they met backstage. The even discussed, very briefly, the possibility of a collaboration in the future.
"It was a real moment come true," he says. "We didn't really have much time to talk. She's busy. I'm busy, but we've agreed to get together at some point and just hang out and maybe do something. I don't know if that will ever happen, but I love her to death."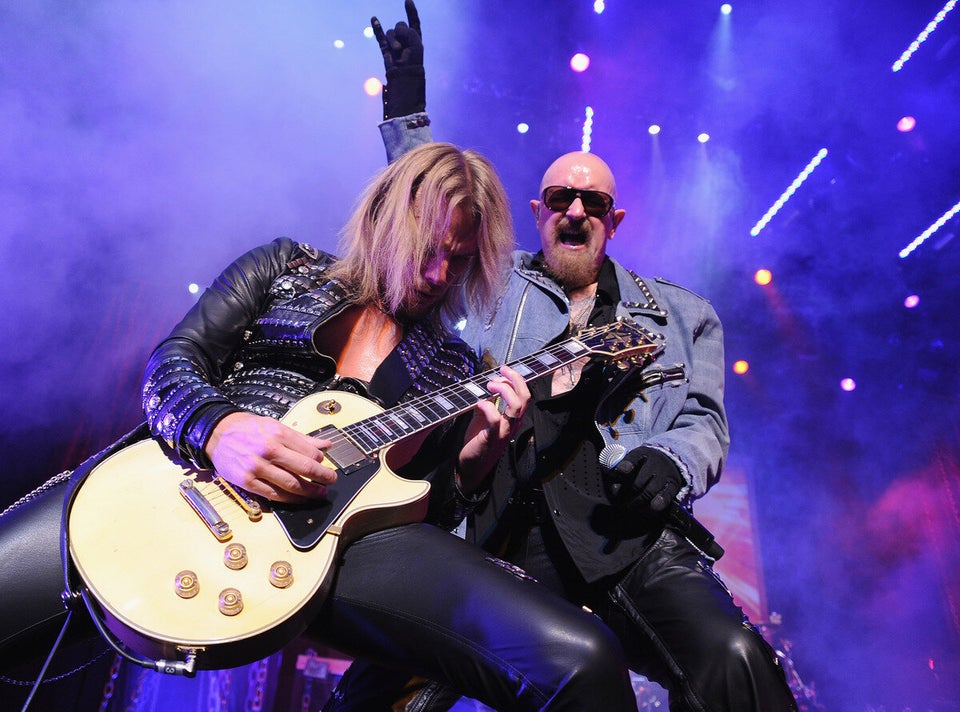 Judas Priest