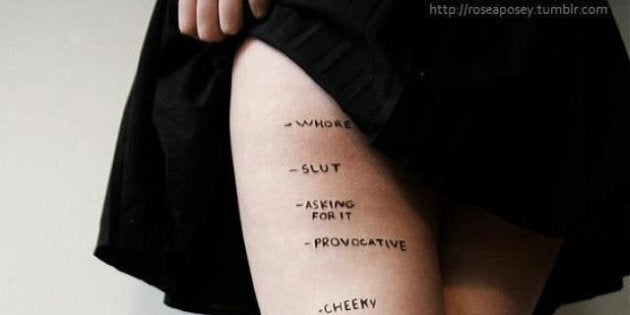 At what point is someone being 'cheeky,' and at what point are they a 'slut'?
If it were up to Vancouver-based graphic design student Rosea Lake, she'd tell you it's all in the skirt — or the lack of it.
Lake recently reposted her 'Judgments' photo on Tumblr, originally created as a piece during high school, and it has now received over 200,000 reposts. The photo depicts a woman's legs clad in a short black miniskirt, standing against a wall and lifting up her hem. On her left leg are written several stereotypical slurs women hear, including words like, 'proper,' 'provocative' and 'whore' — going from 'positive' words to more negative terms the higher up they go.
The photo also brings up an interesting discussion around hemlines and women's sexuality. Even though shorter hems had more 'negative' words associated with it, wearing longer skirts meant a woman was more 'matronly' or 'prudish'.
"Working on this project really made me examine my own opinions, preconceptions and prejudices about 'slutty' women and women who choose to cover all of their skin alike. I used to assume that all women who wore Hijabs were being oppressed, slut-shamed, and look down on and [I] judged any woman who didn't express her sexuality in a way that I found appropriate. I'd like to think I'm more open now."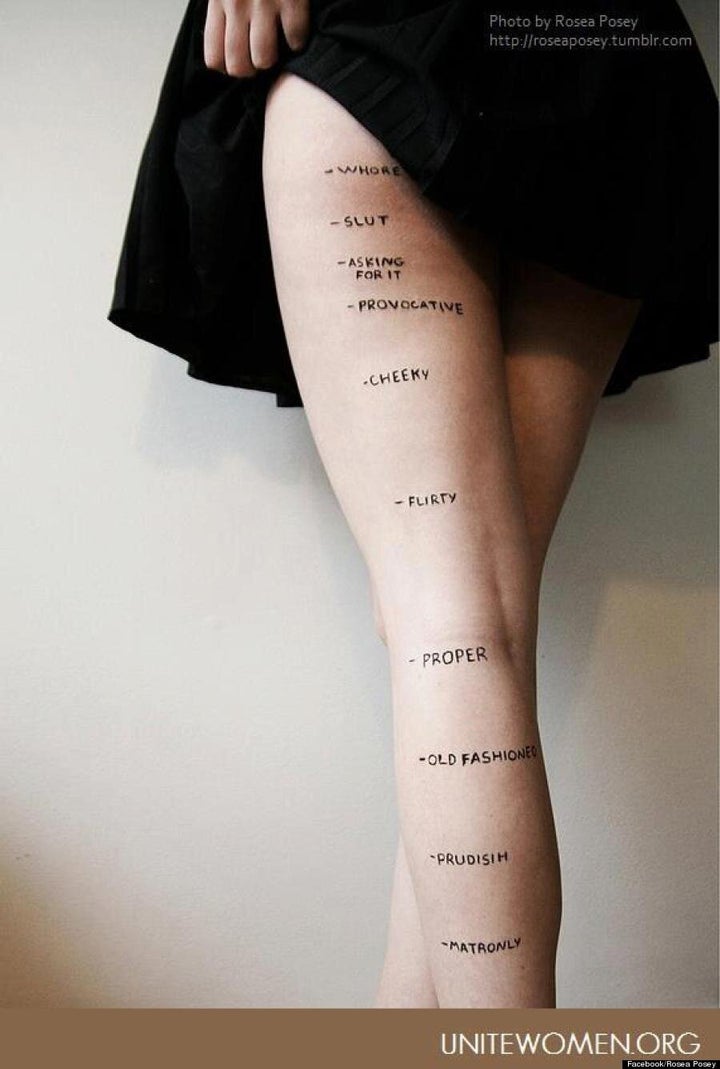 After being shared on UniteWomen.org's Facebook page, there were several mixed opinions from men and women. One user said, "Unfortunately, the picture is a true depiction of stereotypes. I'd prefer to think that I judge people by what's in their head, as gauged by their words and deeds.
While another user was more disturbed by specific words, "Honestly, if half off your rear end is hanging out of a skirt I may call you a whore, but NO GIRL IS EVER 'ASKING FOR IT.'"
Do you hear these slurs often? Let us know in the comments below:
Check out these other posters by Su and Canada's very own SlutWalk that bring attention to victim blaming and gender equality: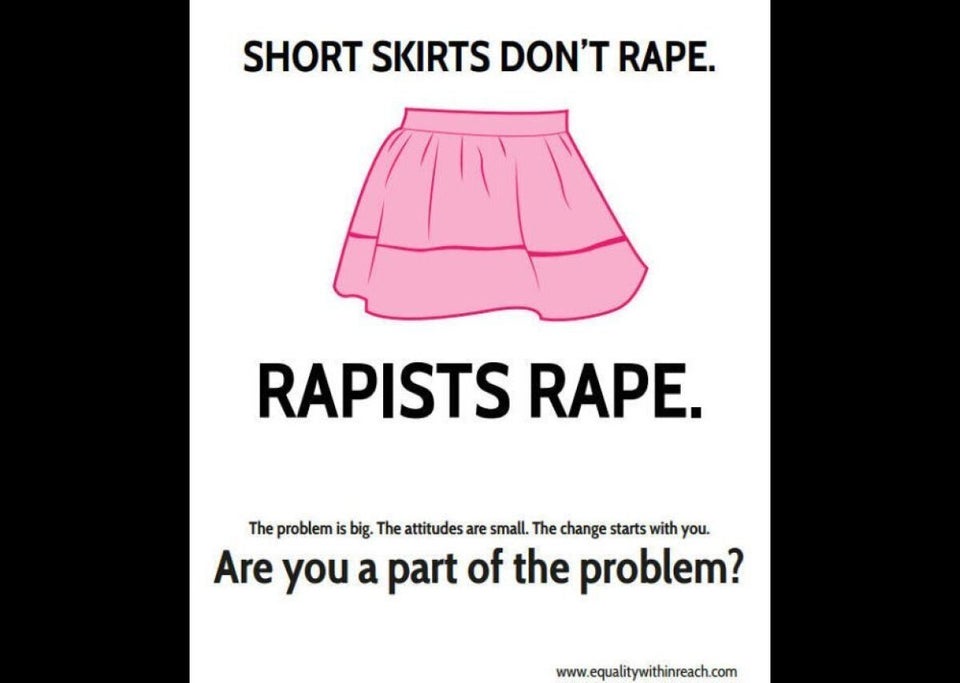 Campaigns For Gender Equality