Visual artist Judy Anderson has found a way to honour her son Cruz's graffiti by embracing his art in her own beadwork.
Judy says Cruz wasn't interested in art until a graffiti artist visited his Grade 5 class. That's when he started crafting letter structures and practicing his writing over and over again.
When Cruz was in high school, Judy, who is Cree from Saskatchewan's Gordon First Nation, went to fast as part of a ceremony for her youngest child, who was seriously ill at the time.
But, during the fast, she realized that it was Cruz that she actually needed to focus on, or "honour."
"And that's when I said, 'OK, the way I know how to honour him is through my artwork,'" Anderson told The Huffington Post Canada.
"I thought, 'You know, here is this kid that is making art in this way' ... OK, well let's work together."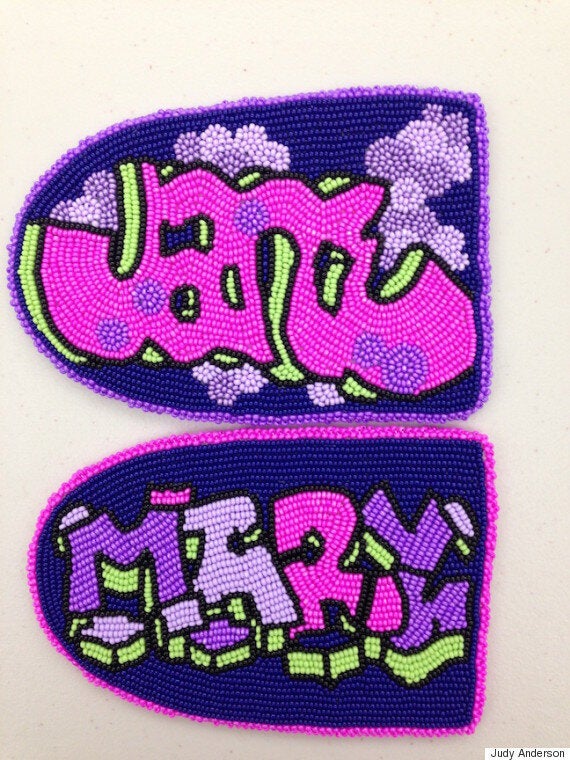 At the time, Judy affectionately says Cruz was a "toy" — a term in the graffiti community an unskilled artist who is just beginning to practice his writing. She made a handmade parfleche bag for Cruz — a rawhide pouch — and recreated his "toy" name on it.
Cruz kept working on his lettering. And Judy began to bead it.
Since then, Judy has recreated Cruz's first burner (an elaborate piece of graffiti that takes longer to write) on a massive canvas. The piece took six months to complete.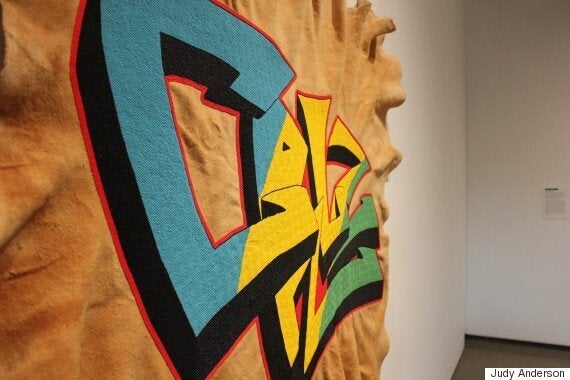 One of the inspirations behind her idea was a traditional garment called an "exploit robe."
"They would paint images of warring, hunting, love [on the exploit robes]; and it would tell the story in these great deeds, these amazing things that the men would do, and this is how I was seeing his burners. This was like saying where he's at in his life and how important he is as a human being," she explains.
She says beading Cruz's art not only pushed her own artistic practice forward, but allowed her to tell his story.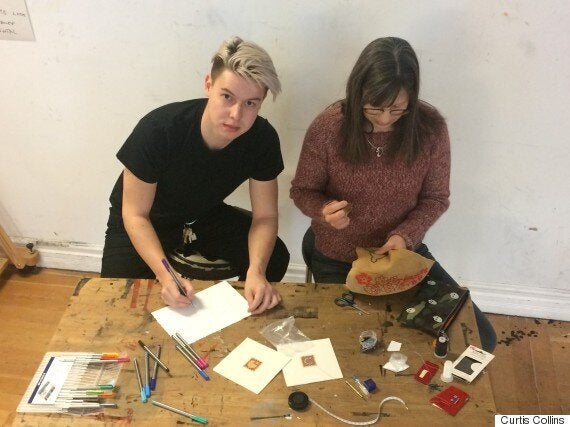 "Sometimes people will see graffiti and they think of it as — and it is — vandalism," she says.
"But it was definitely a catalyst, and it really worked its way into pushing his art and then pushing mine as well."
The pair are working on a four-part series that documents Cruz's growth as an artist, and recently gave a workshop at the Yukon School of Visual Arts. Both have their own separate artistic practices — Cruz, 22, is a painter, while Judy teaches at the University of Calgary and has an upcoming artist's residency in Melbourne.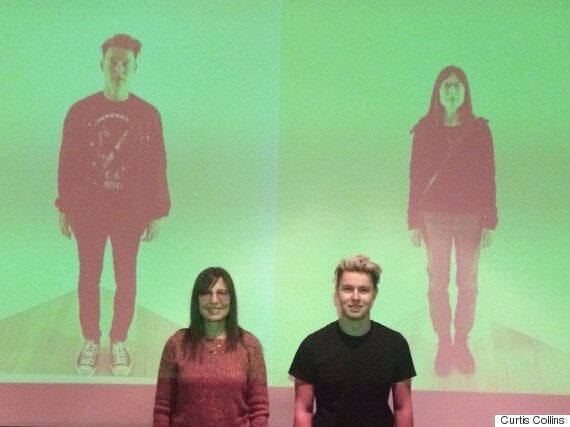 She says people often ask her how traditional indigenous people feel about the mix of graffiti and beadwork, but she says graffiti isn't as modern as people think.
"If you think about graffiti and its roots, it comes from I believe the word "graffito" where you scratch and etch into things. And indigenous people have been marking the land and scratching and painting on to the land since time immemorial. So if you think about rock art and petroglyph and pictograph, it's been going on forever."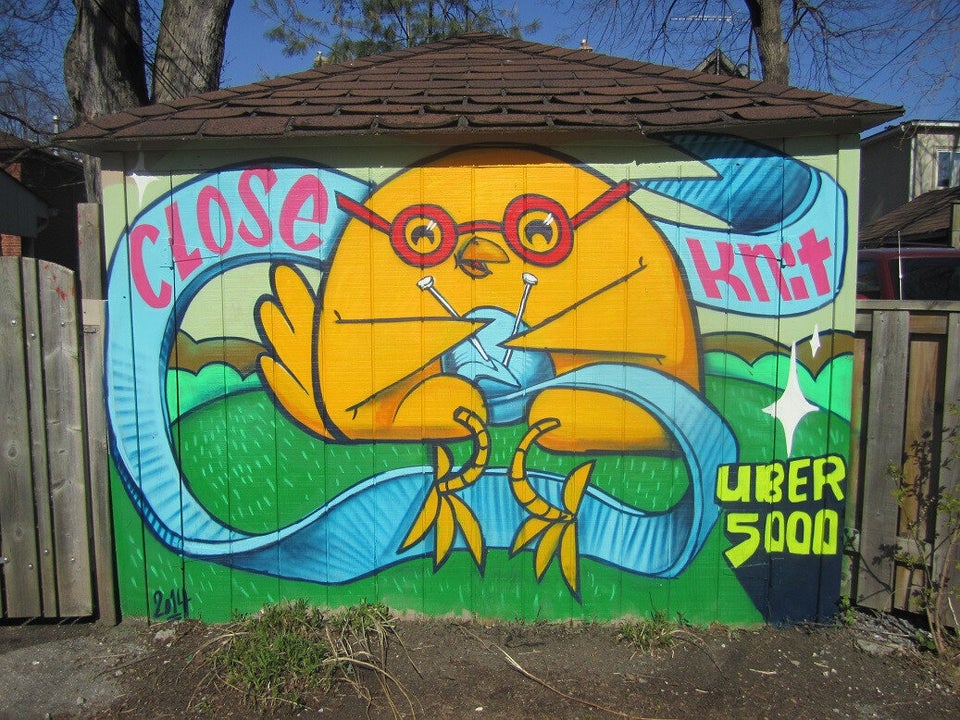 Garage Graffiti Art in Toronto