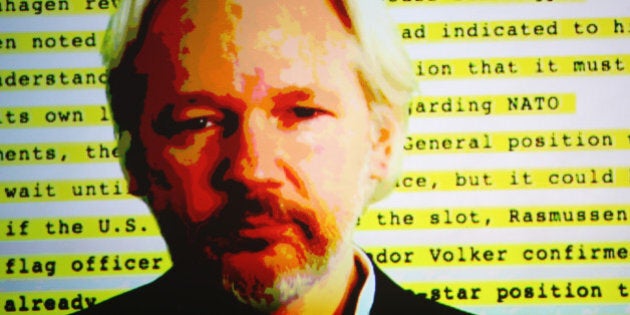 WikiLeaks founder Julian Assange has praised the Supreme Court of Canada and Canadian Internet providers for pushing back against warrantless searches of telecom subscriber data.
In an interview with the Toronto Star, Assange said moves by Rogers and Telus to release their first-ever transparency reports this year are a step in the right direction. Transparency reports reveal how many requests for subscriber data the government has made to a given company. Bell is the only one of the big three telecoms not to have released one so far.
The ISPs enacted their new policy following a Supreme Court of Canada ruling in June stating that law enforcement authorities must get a warrant to request subscriber data, even basic subscriber details such as name and address.
However, a recent report in the Star reveals that police are still making requests for subscriber data without a warrant, though the number of requests has dropped significantly.
Rogers' transparency report revealed the government made nearly 175,000 requests for subscriber data to the company last year, or about 480 per day. Telus' transparency report, released last week, found the company got 103,500 requests last year, or about 283 per day.
Given the volume of requests, the Supreme Court ruling may have left agencies scrambling to set up new procedures, perhaps explaining why warrantless requests continue to be made.
Documents suggest the warrantless handover of data may have been automated at some ISPs. One government document refers to retrieving data from the "Bell law enforcement database." Bell has not released a transparency report.
Assange says automated processes for handing over data are common and Internet providers should also reveal their existence.
"There is an obligation on ISPs to have mass interception equipment," he told the Star. ISPs "could say 'this is what is installed, and this is what it is collecting.'"
Popular in the Community