Every week, we take a look at a celebrity who's wearing an uncomfortable-looking outfit and lovingly dissect their decision.
This Week: Julianne Hough
Where: Estee Lauder 'Modern Muse' Fragrance Launch Party
That's Uncomfortable Fashion Crime: Lace dress
The frock featured a sheer polka dot neckline and sleeves that turned into a white apron which split open under the chest and revealed a sheer lace slip which barely hid the actress' mini skirt underneath.
Remember guys, underwear should be left at home or carefully covered up!
What do you think of Julianne's dress?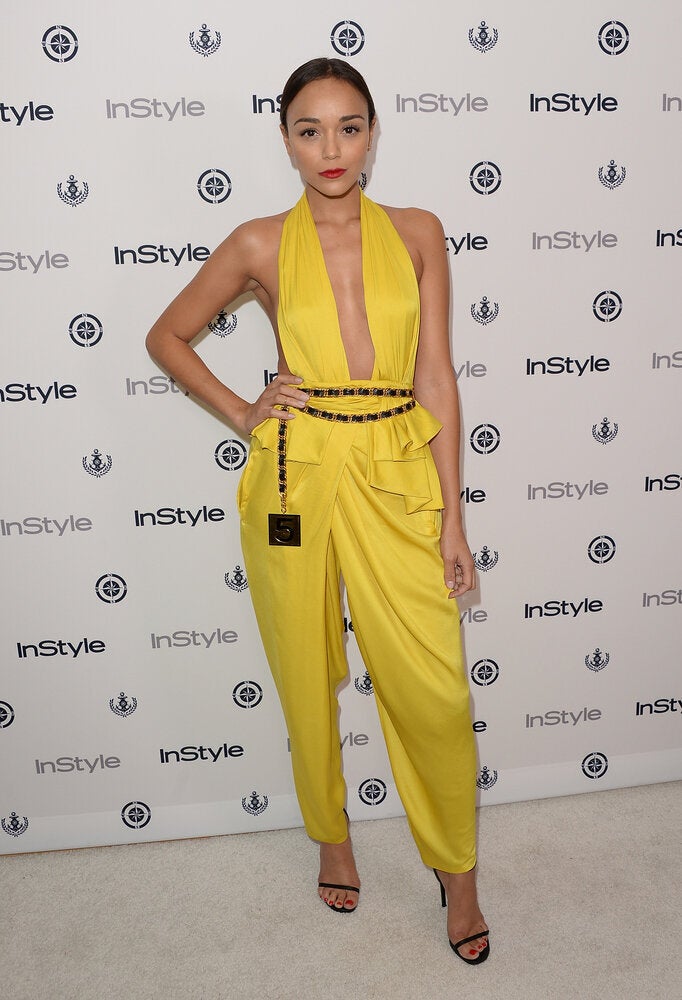 That's Uncomfortable!
Popular in the Community