In this edition of "celebs living their best lives," Julianne Hough and Nina Dobrev are having a nice vacation. So nice in fact that they decided to ditch their pants and take some pics to document ~Summer '16~.
Is that a full moon we see? Nope, it's just Julianne and Nina's bare bums.
Alongside BFF Milissa Sears, the trio of actresses hit up a picturesque lake in Idaho in their string bikinis to have a little summer fun. And of course, a "full moon" joke just HAD to be made.
And the good times just kept rolling from their with more 'grams surfacing of the #squad partying on a boat with classic red Solo cups in hand.
Dobrev, 27, even proved she can wakeboard ... well, kind of. She posted a slow motion video of herself shredding the water ... but eventually fell off the board.
"There she is... There she is.... There she goes. Bye✌🏼️ #Almost #NotQuite #Fail" the Canadian beauty wrote.
If we had to describe the Hough-Dobrev vacation in three words it would be this: Live, laugh, love!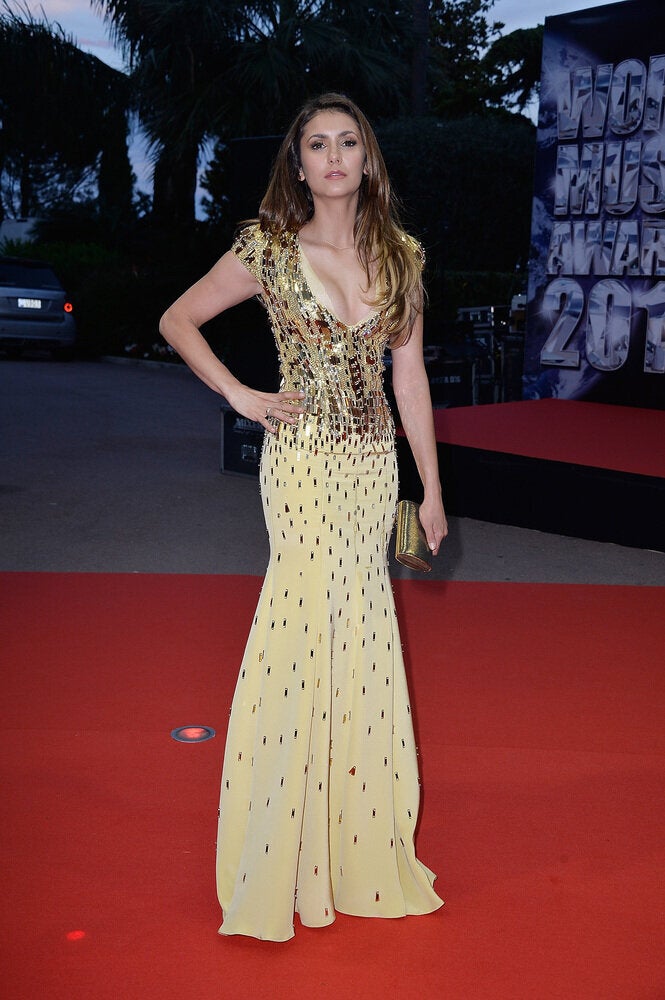 Nina Dobrev
Popular in the Community