Julianne Moore's family has us seeing double! Last week, the 55-year-old actress made a rare red carpet appearance with her husband, director Bart Freundlich, and their two kids: 18-year-old Caleb and 14-year-old Liv.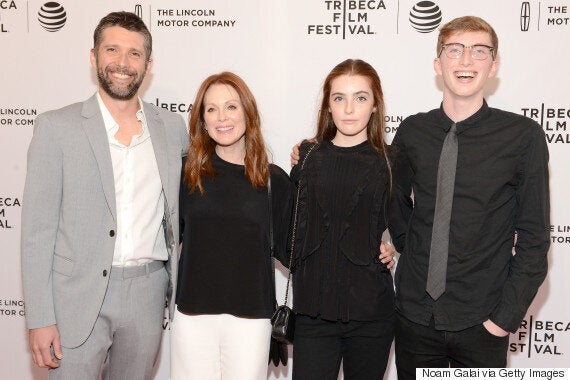 We've always known that Liv was the spitting image of her mother. After all, she inherited Moore's signature auburn locks and high cheekbones. But now that the teen is getting older, we can see how much she's really taking after her famous mom.
For reference, here's what Liv looked like three years ago when she was 11. Stunning!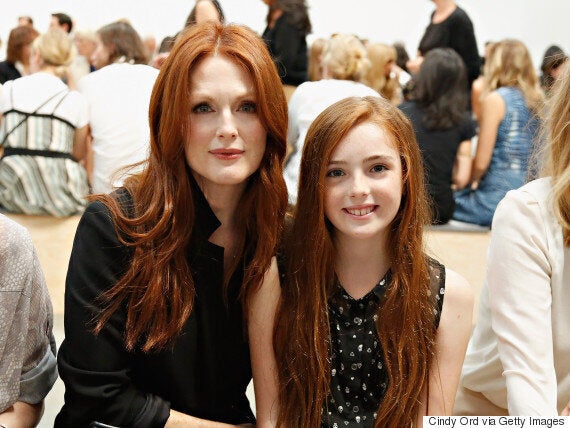 As for Caleb, he's grown up to look just like his dad. Everything from his tall stance to his smile is reflective of Freundlich. This is a pleasant surprise, since just last year the 18-year-old looked a lot like Moore's other mini-me.
Take a look for yourself. Here is Moore, Freundlich and their kids at a New York City event in 2015: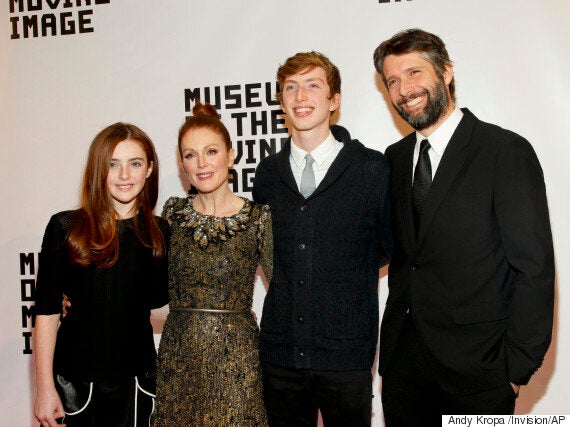 Last year, Moore opened up about what it's like parenting teens. "It's hard, as you know, to get teenagers to do anything with you," she told Town & Country.
Moore also revealed that while her daughter Liv might look just like her, they are actually quite different.
"She's just her own person," the actress explained. "What's amazing is how quickly that happens. My mother said, about me and my sister and brother, 'You are who you are. You aren't any different from the day you were born.' I remembered that distinctly when my kids were born, because they came with very specific temperaments."
Can't get enough of celebrity mini-mes? Flip through the slideshow below to see more!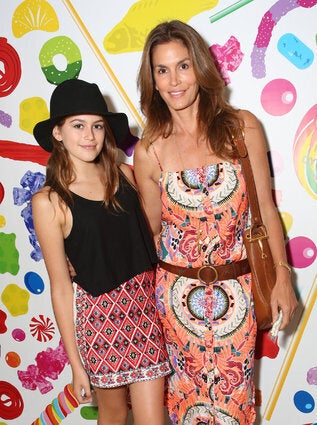 Celebrity Parents With Little Mini-Mes