Julie Abrahamsen, the Norwegian snowboarder who spent three icy nights in the Whistler backcountry before being rescued, says she'd consider going out of bounds again.
She said she learned a lesson and would go into the backcountry again — as long as she had the right gear, and was accompanied by two people who know the area, reported CBC.
Abrahamsen was staying in Whistler for the month of January in an apartment with other tourists, according to Global News. She was scanned at a Blackcomb chairlift on the morning of Jan. 21, but no one noticed her missing until two days later and reported it to officials, said The Province.
But she got lost and her phone battery died. She tried to make half a container of pasta last as she slept outside and tried to stay warm.
At one point, Abrahamsen tried to cross a frigid river, ending up neck-deep in water.
Despite heavy rain, temperatures averaged 3 C, which is warmer than normal. And the helicopter pilot helping in the rescue noticed tracks earlier in the week that helped searchers focus on one area, said The Province.
"Thank you to everyone that's been helping with the case, especially to the rescue staff and the doctors in Whistler," Abrahamsen told Global. "I'm just happy to be alive."
The search for the lost snowboarder, including helicopter time, likely cost more than $5,000, Sills told The Globe and Mail. It involved 40 people, half who were unpaid search and rescue volunteers, while the others were police and Whistler Blackcomb staff, he said.
Sills and other search officials disagreed with calls for irresponsible outdoors enthusiasts to cover the costs of their own rescues.
Shortly after that high-profile case, a man got lost on Grouse Mountain but avoided calling officials for help because he couldn't afford to be charged such a cost, Mike Danks, a veteran volunteer with North Shore Rescue, told the Globe.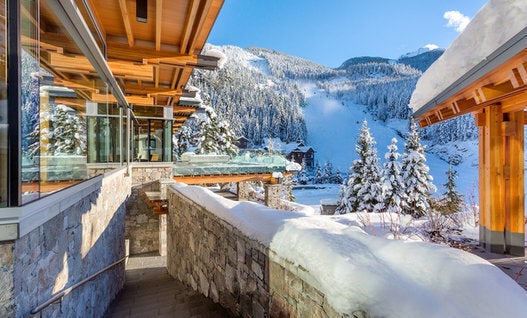 Whistler Ski-In/Ski-Out Home For Sale, December 2014
Popular in the Community