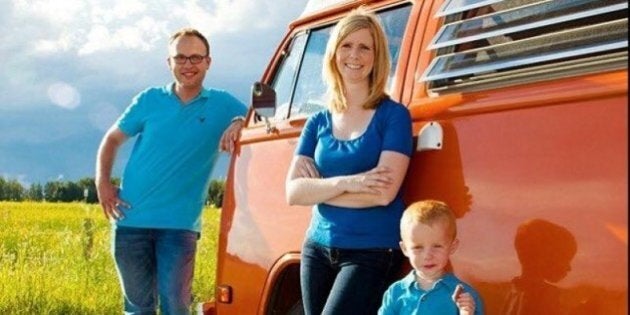 Julie Crawford is heading home to Alberta to spend her final days with friends and family, thanks to a fundraiser started by a Canadian charity.
Crawford, 34, has been battling skin cancer for over five years.
She was initially diagnosed with stage-three melanoma in 2010, after a small scar was discovered on her right arm.
Julie Crawford went through years of major surgeries, radiation and drug treatments, before heading to Toronto for an experimental treatment in January.
"Sadly, after all of this we learned that the treatments had not been successful," Cory wrote. "It is impossible for the doctors to say how long Julie may have left, but they don't expect that it will be long."
Faced with no other options, the Crawfords simply wanted to return home to Spruce Grove, Alta., so Julie could spend her final days with her son, just in time for his seventh birthday in March.
However, due to Crawford's fragile condition, the only way for her to leave Toronto was by medevac —a flight that would cost between $35,000 and $40,000. The expense would be enormous for a family already struggling to cover medical and end-of-life costs.
Fortunately, Crawford's story connected with just the right people.
'Save Your Skin Foundation'
The Save Your Skin Foundation, a Canadian non-profit dedicated to helping those battling melanoma, heard the Crawfords' story and started a GoFundMe page to raise money for Julie's flight.
"When I heard Julie's story this past weekend, it hit me personally — in so many ways. Firstly as a mom, and secondly as a wife but also because as a melanoma patient, I know all too well what this family is experiencing," President Kathy Barnard wrote on the Save Your Skin Foundation blog.
Barnard wrote that when she was undergoing melanoma treatments in Edmonton in 2006, the only thing going through her mind was that she wanted to be home in B.C. with her family.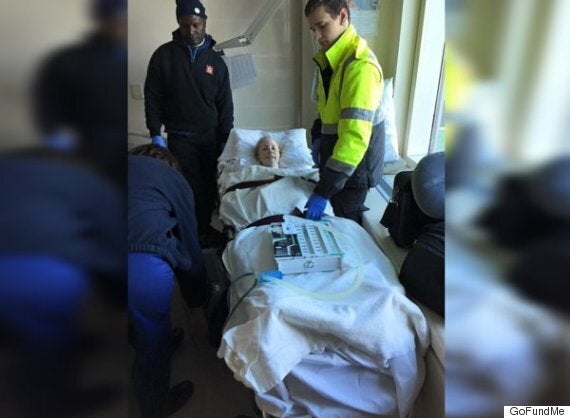 Julie Crawford, pictured before being loaded onto a medevac Wednesday morning. (Photo: GoFundMe)
Julie's flight for Edmonton left Wednesday morning, in time for Adam's birthday. The extra money raised by the GoFundMe will go into a fund for Adam's education, in Julie's honour.
"I just...I don't have words that won't come out through tears. Thank you, thank you, thank you," Cory wrote. "We all did it — together. Julie is going home."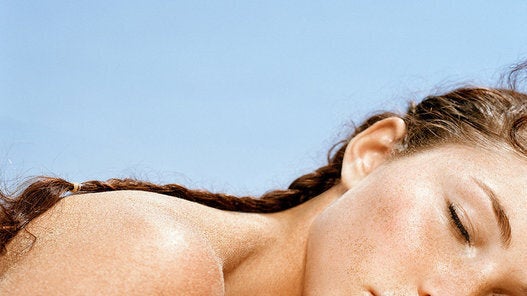 Your Essential Sunscreen (and Skin Cancer Prevention) Guide
Popular in the Community