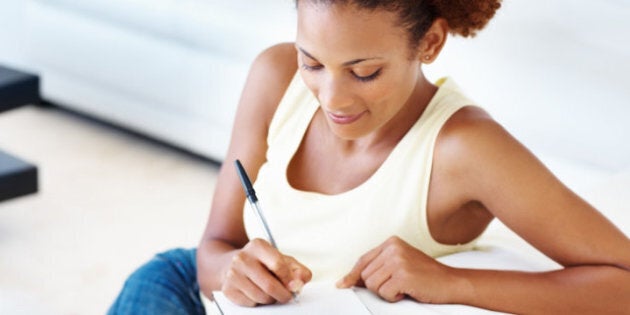 There are some books that you read at the perfect time in your life.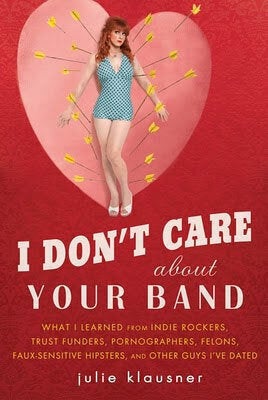 In her book, Klausner compares Kermit the Frog to the modern hipster guy ("Kermit the Frog is a terrible boyfriend") and tells the story of dating "Douche Ziggy," a strange and self-deprecating man with a penchant for bizarre sex. Although the details are slightly different, some of Klausner's dating experiences are so close to my own that it almost feels like I could have written this book. However, the chapter that resonated with me the most wasn't really about dating at all -- it was the final chapter of the book that describes Klausner's first New Year's Eve as a 30-year-old. This passage from the book perfectly describes how I feel about being 30:
"I remember walking to the lip of the building to better see the skyline of sweet, wide Manhattan and thinking about how good it felt to exist in a negative space. I know what I was not... I thought about how lucky I was to be different from how I was before. How I used to mistake "yes" for "yay!" and the pursuit of knowledge for the possession of it. I thought about how trivial people used to be better company to me than solitude and how I'd finally earned the ability to shut out clutter-at least occasionally - and to leave self-sabotage to the kids who can't enjoy being alone now and then."
In my 20s, I said "yes" to so many things. At 20, I was a young woman on her own for the first time in a large metropolis. Everything was a new experience. I was so eager to soak up all the shiny newness around me that, like Klausner, I often mistook "new" for "worthwhile." I just kept saying YES, YES, YES, unwilling to believe that the fire I was playing with was hot until I reached my hand in and felt the burn.
Go to a party at an abandoned warehouse at 4 a.m. YES!
Go to a bar that smells like stale beer to watch a band that you don't even like. YES!
Settle for half-baked relationships. YES!
Do these things because it feels better than being alone on a Saturday night. YES!
In my early 20s, I feel like I just let life happen to me. I said "yes" to so many things that, at times, I felt like I was Alice, tumbling down the rabbit hole towards whatever new self-created chaos awaited me.
Eventually I learned that being alone felt so much better than having to deal with the fallout of my bad choices. Somewhere in the later half of my 20s, it became so much easier to just say "NO" to situations that didn't make me feel good.
Like Klausner mentions, being 30 is about saying "NO" to all of that stuff that no longer makes sense. It's about recognizing which people and things you should include in your life and which you shouldn't. It's about knowing what is a worthwhile use of your time.
Being 30 is about saying "NO" to beating yourself up over all of your transgressions in your 20s. For a long time, I let myself feel bad about the less than stellar choices I made when I was younger. However, you can't change the past. The best you can do is learn from your mistakes and, in my case, write about them.
Being 30 is also about saying "YES" to the right things. Saying "yes" to working hard at the things you are passionate about. Saying "yes" to spending time with people who you love and who inspire you to be the best version possible of you.
Being 30 is about saying YES to having fun, 100 per cent on your own terms. This means having the confidence to say without any hesitation or regret, "I'm not putting on those uncomfortable shoes and going to that bar. I'm going to stay home and write because you know what? I don't care about your band."