The 2013 Juno Awards are almost upon us and you've probably got questions. Like, who's performing? When do I set my PVR? Is Carly Rae Jepsen going to be there? (More than maybe.)
Don't worry, friend. We've got answers for you. Here's everything you need to know about the 42nd annual Juno Awards.
What time are the awards on?
The Junos will air on CTV on Sunday, April 21 at 8 p.m. CT, after "The Amazing Race." Be sure to check local listings, particularly if you live on the coasts. Last year, a historic 6.5 million viewers tuned in to the awards on CTV.
Where are the Junos this year, anyway?
Regina, the city that rhymes with fun, as Mick Jagger famously noted. This is the first time Regina has hosted the Junos, though Saskatoon did back in 2007.
Your mother's favourite jazz crooner and ours, Michael Bublé. Remember? He made the announcement via a Super Bowl spot in which he was the filling of a Chadvril sandwich. He's certainly proved he can be charming and capable host; as an 11-time Juno winner, he's made plenty of witty, A+ acceptance speeches.
It's a strong bill that includes Metric, Billy Talent, Carly Rae Jepsen, Hannah Georgas, k.d. lang, Marianas Trench, The Sheepdogs, Serena Ryder and, of course, host Michael Bublé. (Let's all cross our fingers and hope that Juno nominee Leonard Cohen will surprise us by dropping in to sing "Hallelujah" with k.d., who will be inducted into the Canadian Music Hall of Fame. Minds would explode.)
Which awards will I see handed out on TV?
The big ones, including Album of the Year, Artist of the Year, Group of the Year and Songwriter of the Year. Of the 45 awards categories, less than 10 will be televised. The bulk of the trophies get handed out at an industry-only gala on Saturday night. Don't worry, we'll be covering the Saturday night's awards.
OK, let's talk some nominations.
OK, let's! It's an interesting year, this year — particularly where the Juno Fan Choice category is concerned, which features Drake, Carly Rae Jepsen, Metric, Celine Dion, Justin Bieber, Leonard Cohen, Marianas Trench, Michael Bublé, Nickelback and Hedley. (Diversity!)
Jepsen, who leads the the pack with five nods including Album of the Year ("Call Me Maybe" is a hell of a drug), also faces off against living legend Cohen for Artist of the Year. Deadmau5, Johnny Reid and Justin Bieber round out that category. (Jepsen and the Biebs, meanwhile, will go toe-to-toe for Pop Album of the Year.)
It'll be déjà vu for Rolling Stone cover stars/pride of Saskatchewan The Sheepdogs, who are nominated in three categories, including Rock Album of the Year, Single of the Year and Group of the Year. Last year the retro rock revivalists took home trophies in both the Rock Album and Single categories, as well as New Group honours, spawning all manner of "top dog" headlines.
For a complete list of nominees, head here.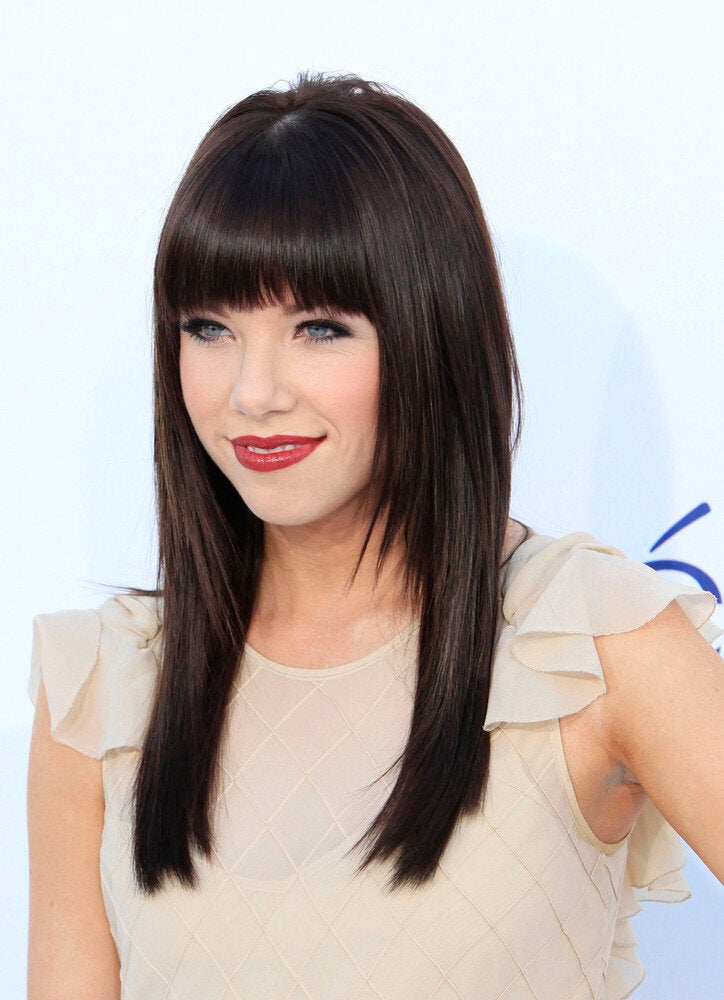 2013 Juno Awards Nominees