Canada's Grimes called out the Juno Awards on Twitter this week because "women r kinda absent."
She joined a chorus of other Canadian women, including Amy Millan of Stars and Broken Social Scene, who have criticized the 2016 nominations.
After nominees were announced earlier this week, the hashtag #JunosSoMale surfaced on social media. Many pointed out that some categories saw no women nominated at all, including Artist of the Year, Album of the Year, and Rock Album of the Year.
Vancouver-born Grimes said it's not about getting recognition for herself, but for all female Canadian artists.
"I can't help but feel that if women were equally rewarded for technical work they would feel inclined to participate more," she wrote on Twitter. Grimes later deleted the tweets.
She wasn't nominated at all this year, despite snagging Billboard's number one alternative album for her new release, "Art Angels."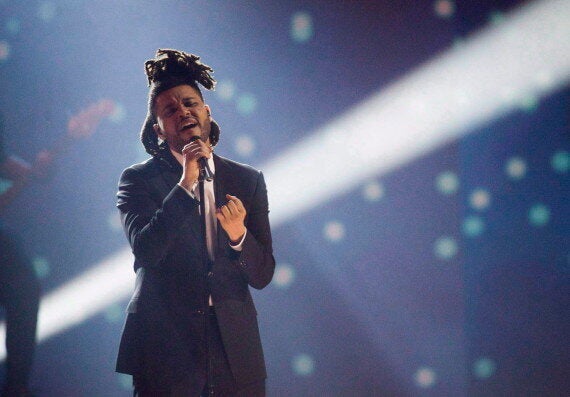 The Weeknd performs during the 2015 Juno Awards, in Hamilton, Ont., on March 15, 2015. He's nominated for a total of six awards this year, including Artist of the Year, Album of the Year, and Songwriter of the Year. (Nathan Denette/Canadian Press)
Play Your Gender, an upcoming documentary about why only five per cent of music producers are women, also produced this graphic based on the nominations:
In response to the backlash, Juno Awards president Allan Reid issued a statement, saying that "nominations are determined based on the submissions received."
Reid also contacted Millan to hear her thoughts on the issue.
As the singer then wrote: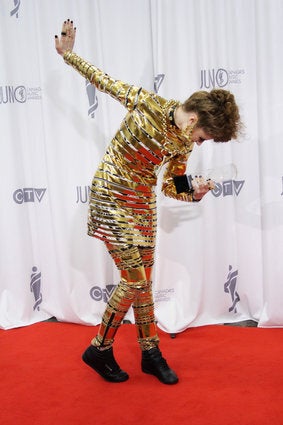 Juno Awards 2015
Popular in the Community