Something felt "off" to Carrie when she left her new therapist's office. She had arrived feeling excited but confused about a recent sexual experience. Her new lover had slapped her buttocks in the heat of the moment, and while she found it extremely arousing, the strike was forceful, which left her with some questions. No one had ever spanked her like that before and she didn't understand why she found this so exciting. And because she had some abuse in her past, she worried what this excitement meant about her. She decided to go to a therapist who mentioned "sexual issues" on her website, believing the therapist was trained as a sex therapist.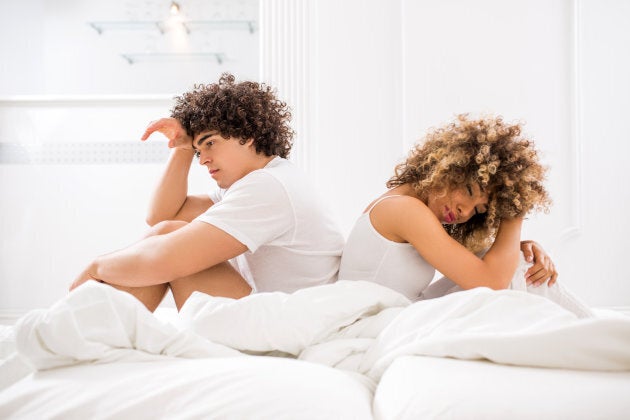 But after her first session, instead of feeling better, she left with shame and confusion. Carrie's first clue something wasn't quite right came in the initial phone call. The therapist seemed to be awkward around the topic of sex, avoiding overtly sexual words, and instead focused on Carrie's anxiety. In the session, the therapist called her consensual encounter "abusive" and questioned her decision to be sexual with this new partner. Carrie left feeling "slut shamed" and without any more understanding of the situation than when she went in. She needed a different perspective.
It is tough to tell whether or not a therapist has appropriate training in sexuality. For the most part, sex therapy is still an unregulated field. Most therapists (psychologists) are required to have a six to 10 hours of training in sexuality, and most counsellors are not required to have any training in sexuality at all.
In contrast, a qualified sex therapist, or sexologist, is required to have 450+ hours of training and supervision specific to sexual issues. Quite a difference!
In a real-life sex therapy situation there are many more.
So, what accounts for the difference in all those extra hours? A sex therapist is required to have a Masters level in a counselling-related field (such as psychology, nursing, social work, etc.), as a solid base. In addition to these basic counselling skills, a sex therapist is familiar and proficient in the following important areas:
Sexual anatomy and physiology: a current, detailed understanding of "the sexual parts."
Sexual kinks: a knowledgeable and non-judgmental approach to the breadth of sexual interests.
Sexual performance issues: a thorough and up-to-date knowledge of symptoms and treatments of sexual issues, e.g. erectile dysfunction, rapid ejaculation, difficulties with orgasm, low sexual desire and painful intercourse.
Relationship dynamics and sexual communication: skills in how to ask for what you want and how to resolve sexual misunderstandings.
Sexual trauma: a sensitivity to the dynamics of trauma and how that can change sexuality.
Sexual orientation and gender issues.
An understanding of attraction, desire and pleasure-based motivations of sexuality.
These are just a few of the basic areas a sex therapist needs to know. In a real-life sex therapy situation there are many more.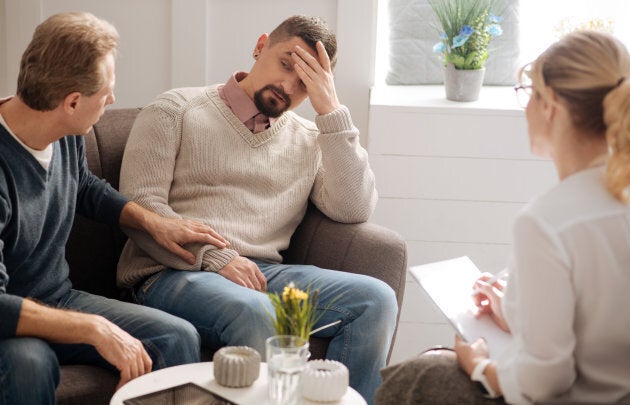 The average person is likely unclear as to who would be the most-qualified-for-them sex therapist. Here are a few tips to help you find a qualified sex therapist:
When interviewing a potential therapist for knowledge in sexuality, it is perfectly acceptable to ask how much, and what kind of training they have had in the area of sexuality in general, and in particular about your own area of concern. Any therapist adequately trained in sexuality will welcome these questions. Look for the title of "sex therapist" or "sexologist." A "sexologist" stands out because they have a Masters or PhD exclusively dedicated to the subject of human sexuality.
Are they comfortable talking about sexuality? Ask probing (even explicit) questions to see how they react. If they squirm or pretend to know more than they do, you might want to look elsewhere. While no one can know everything, a good sex therapist will know their own limits and be happy to refer you to someone who can better help you with your specific issue if it is not their area of expertise. Also, a qualified sex therapist understands just how hard it is to make "the call" to get help with a sexual issue. You should feel welcomed into the conversation. If you feel anything less, go with your gut feeling.
Certification with a qualifying board
Any sex therapist who has been seriously trained will belong to one of the major organizations that certify. There are some certification boards (American College of Sexologists, American Board of Sexologists or AASECT) that require approximately 450 + hours (made up of 150 hours of training and 300 hours of supervision), plus a qualifying exam. Alternatively, seek those who belong to research and therapy organizations such as SSSS, SSTAR, CSRF, ISSWSH or IASSR. Even a single SAR (Sexual Attitude Restructuring) program is helpful for general counsellors to address sexual biases, and will add about 30 hours of training, though it does not qualify the therapist as a sexologist
Look in your specific area of interest
This is where directories come in handy. For example, if you would like some guidance with issues such as open relationships, BDSM or an unusual fetish, you can find therapists on the KAP (Kink Aware Professionals) directory. Or if you are interested in gender and orientation issues, look to a directory such as GAYLESTA, or check with your local LGBTQ organization for referrals.
If your therapist shows bias or judgment about your sexual choices, they probably have not dealt adequately with the topic of sex. A qualified sex therapist will have faced their own biases or judgments around sexuality in their training. If you experience anything other than acceptance, look elsewhere.
Instead of shame, she felt normalized and excited about this new level of understanding.
For Carrie, a therapist untrained in sexual issues did more harm than good. Because she didn't feel like her experience had been abusive, and because she had genuine feelings for her new man, Carrie persevered. She researched and found someone who had the knowledge and insight into what was really making her feel confused about her reaction to this new sexual experience.
With the new therapist, Carrie discovered why the encounter had been so exciting. She discovered how common it is for men and women to enjoy being spanked during high arousal. The trained sex therapist reminded her that nothing had happened without consent and she learned how talking with her partner in this open and frank manner allowed her to enjoy a new depth of intimacy and pleasure. She was able to grow into her sexuality, healing past hurts and learning some very personal and exciting things about herself. Instead of shame, she felt normalized and excited about this new level of understanding.
Good sex therapy allows you to feel empowered and validated in your sexuality. Don't settle for less.
Follow HuffPost Canada Blogs on Facebook
Popular in the Community