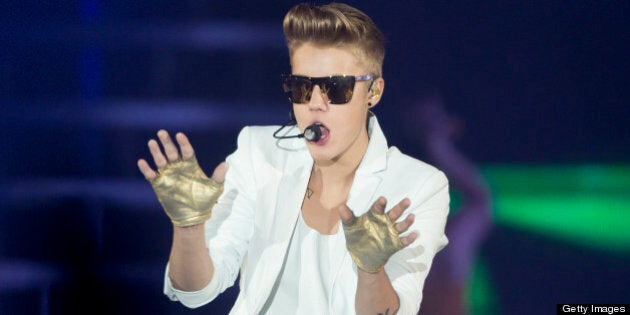 More surprising to me, however, was Justin Bieber's decision while on his European "Believe" tour to make a very special visit to the home of a very special and courageous young woman who died more than 65 years ago, Anne Frank.
I have written often about Anne Frank and her family. In fact, when I was 18 years old I portrayed young Peter Van Daan, the 16-year-old boy who found himself in hiding with the Frank family, in a production of The Diary of Anne Frank for the Ottawa Jewish Community Theatre Guild.
Never would I have believed that so many years later I would be writing a column about a 21st-century teen rock phenom and his rather odd, but in the end, welcome visit to the Anne Frank House in Amsterdam.
The Anne Frank House, the small attic that hid the Frank family, Otto and Edith Frank, Anna and her sister Margot, the Van Daan family (their real name was van Pels) and the elderly dentist Albert Dussel (Fritz Pfeiffer) is today one of the most visited Holocaust museums in the world. Presidents and prime ministers, queens and kings, faith and community leaders have all paid their respects there. But it took the visit of a remarkable 19-year-old pop star, Justin Bieber, for today's generation to stand up and take notice.
To be sure, Bieber's visit was not without controversy. Seems every step he takes and each word he utters is examined and parsed ad-infinitum. Indeed, this visit arranged after-hours to accommodate the young star's schedule was no exception. After completing his tour, an obviously moved Justin Bieber wrote in the guest book: "Truly inspiring to be able to come here. Anne was a great girl. Hopefully she would have been a belieber."
Justin Bieber's fans are known as "Beliebers."
The social media world went wild. On Facebook there was a torrent of hyperbolic criticism. Many accusing the young star of putting his ego ahead of history, others lamenting that Bieber just didn't get it. Still others heaping vitriol the likes of which is simply unprintable.
In the rush to judgment many simply refused to slow down and look at this matter with some perspective. To the credit of Rabbi Marvin Hier, dean of the Simon Wiesenthal Center, he brought a sense of clarity to Bieber's visit by explaining that Anne Frank was just like any other young girl of her day.
"Had Frank been born 70 years later, she would have likely been a 'Belieber,'" explained Rabbi Hier. "There's nothing insulting about that," he told CNN. "She was very modern and she could very likely be his fan and on Twitter."
The Rabbi is quite right. The tragic circumstances facing Jews in Europe as a result of Hitler's maniacal and obsessive hatred forced Anne and her family into hiding. Like many other young Jewish teens of her day, Anne was robbed of her adolescence. And in the end, like the other 1.5 million Jewish children, she was also robbed of her life.
At a time when the world continues to struggle with hatred and terrorism, the decision by Justin Bieber to visit the Anne Frank House should be seen through a positive lens. Bieber has helped expose this courageous young Jewish girl with so much talent, moxie and heart to a whole new generation of teenagers, many of whom tragically never heard of Anne Frank or possibly even the Holocaust of which she was a victim.
Indeed, Bieber deserves kudos, not censure for opening his world to the memory of a young girl who herself was fascinated by Hollywood stars, music and poetry. Had she lived, who knows, Anne Frank may have been an actress, a renowned author or playwright. That her life was cut short because of murderous racism is the real tragedy. That Justin Bieber is telling her story should give us heart.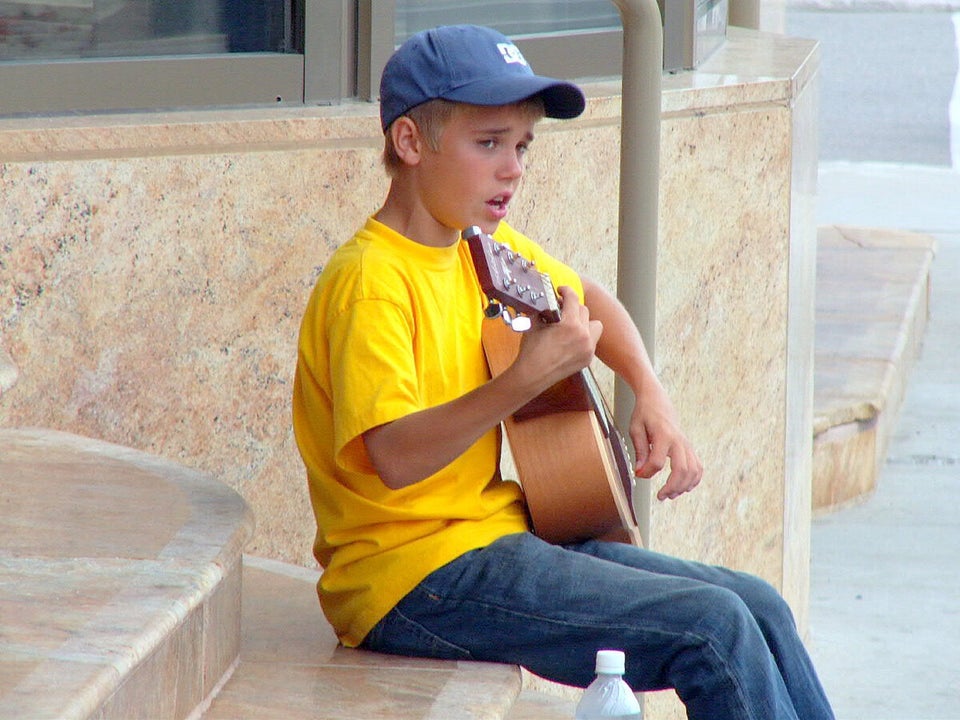 Justin Bieber through the years