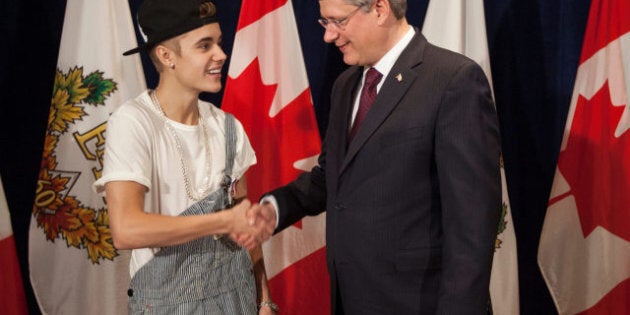 It appears that Stephen Harper is a Belieber.
The Prime Minister presented Canadian pop superstar Justin Bieber with a Diamond Jubilee Medal today, as announced on the PM's Twitter.
While the Statford, Ont. native has certainly made a splash in the world of pop music and screaming preteens, we're fairly certain his wardrobe choices didn't factor into his nomination.
The 18-year-old crooner wore overalls (one strap fashionably undone), a white T-shirt and a baseball cap to collect his prize. His outfit was perhaps even more controversial the award, if the deluge of tweets on the matter is to be believed.
Stories continues below slideshow
Bieber himself was clearly more impressed with his duds.
Harper gave the Biebs his medal at Ottawa's Scotia Bank Place ahead of a concert Friday night. Harper's son Ben is attending the concert with friends, PMO spokesperson Erica Meekes told the Canadian Press.
With files from the Canadian Press.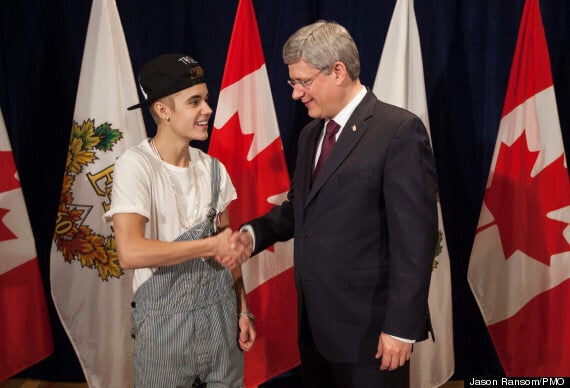 Popular in the Community